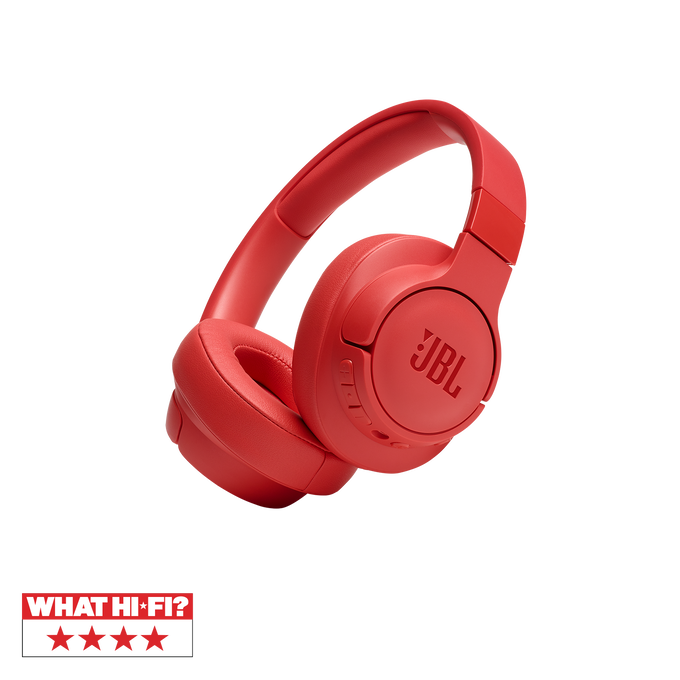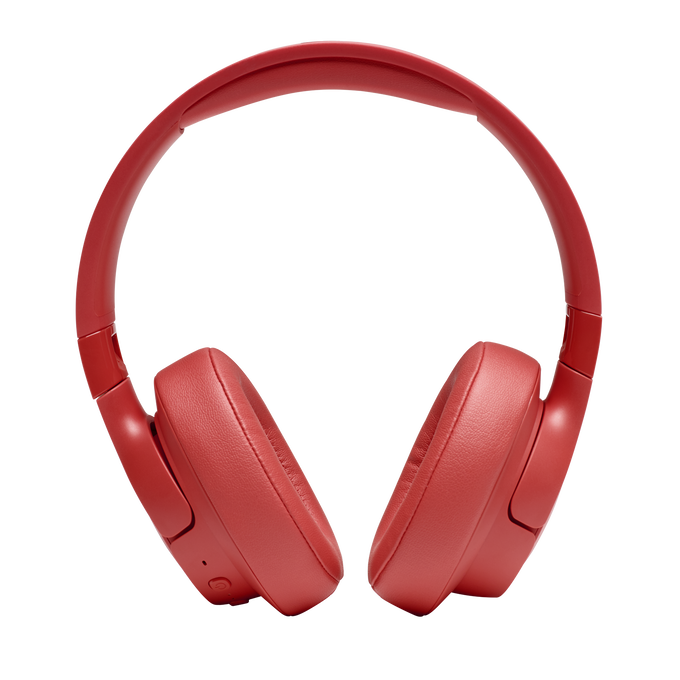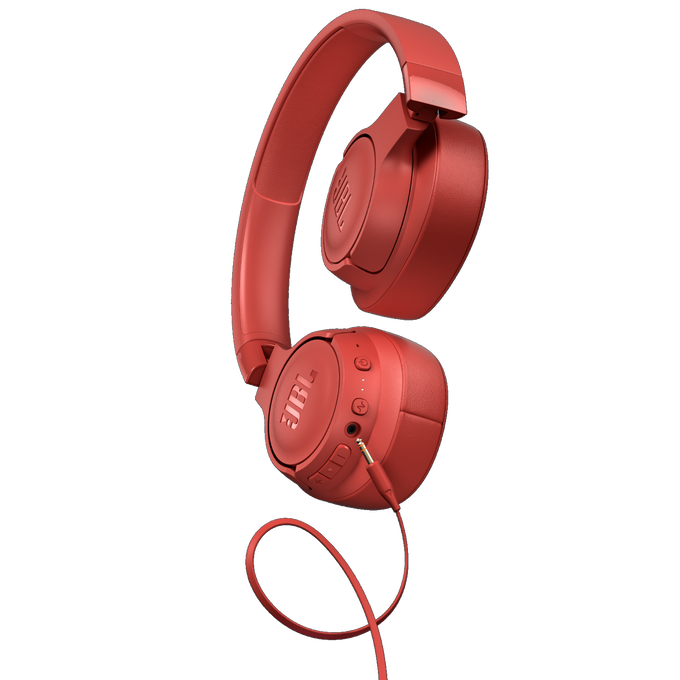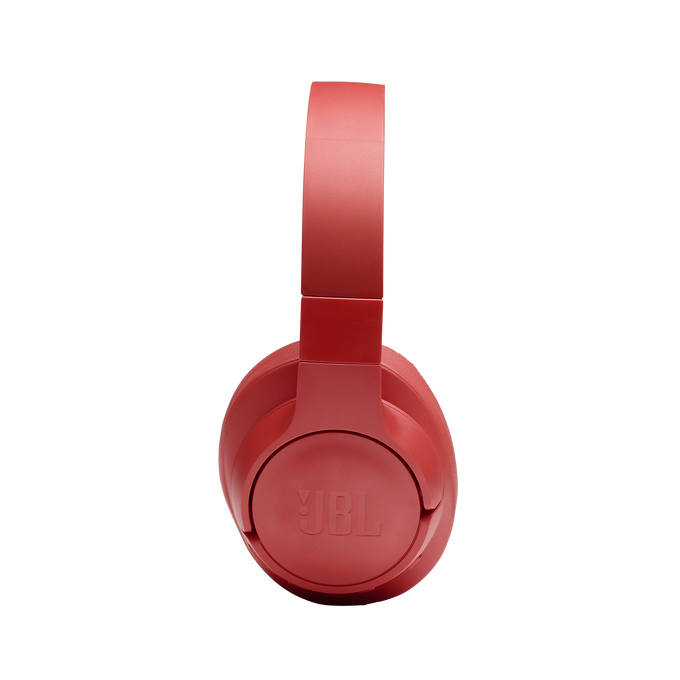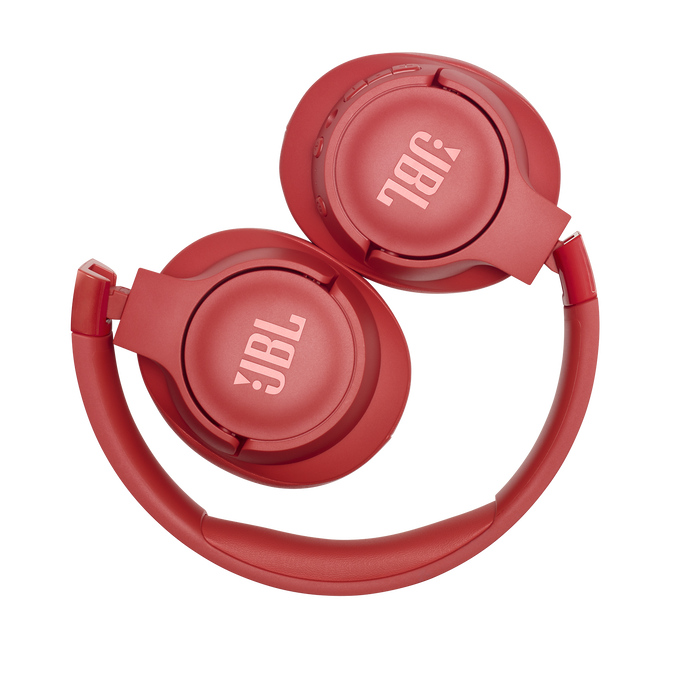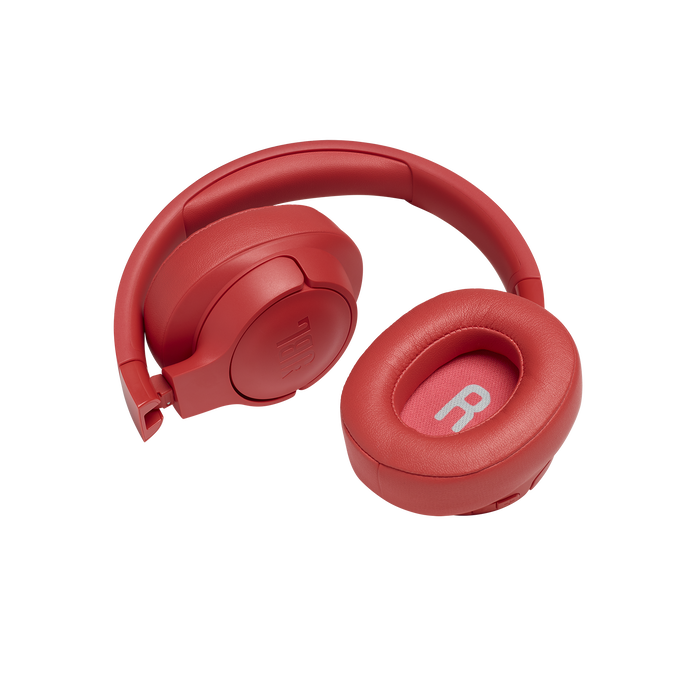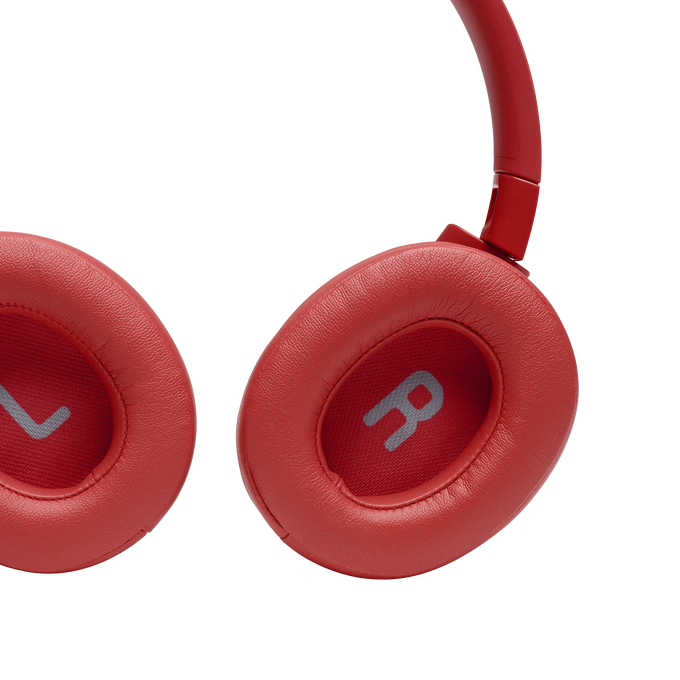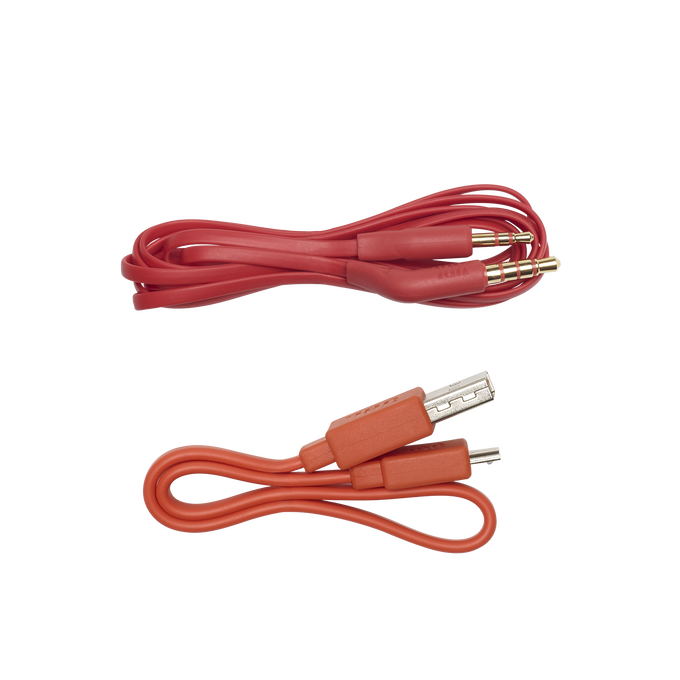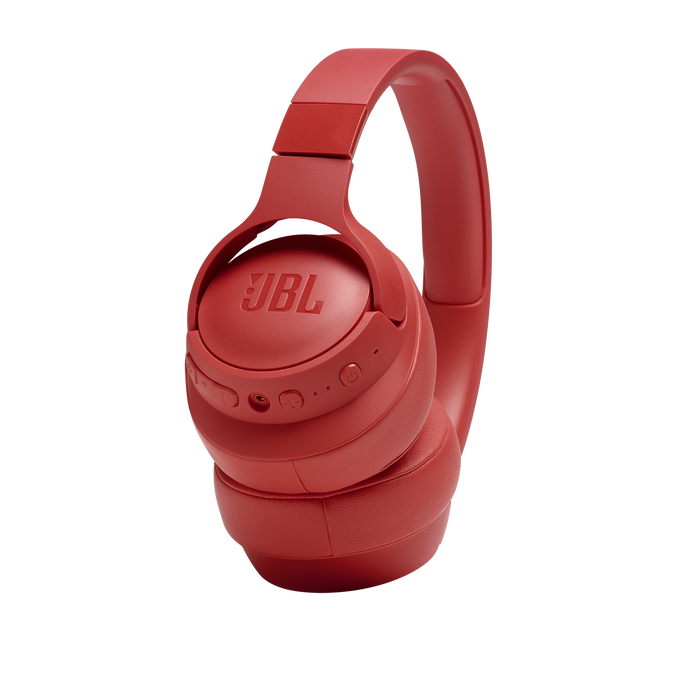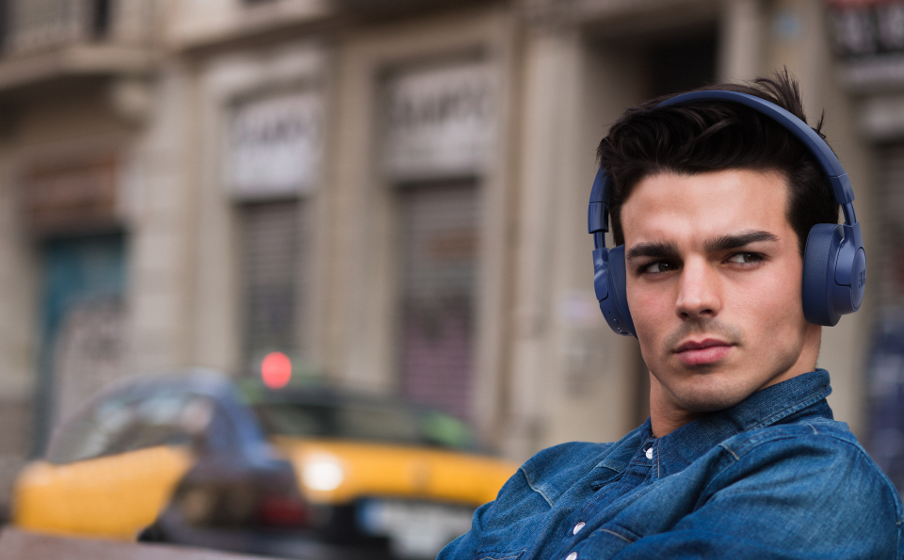 Aktiv brusreducering.
Fokusera på din musik. Skippa bruset.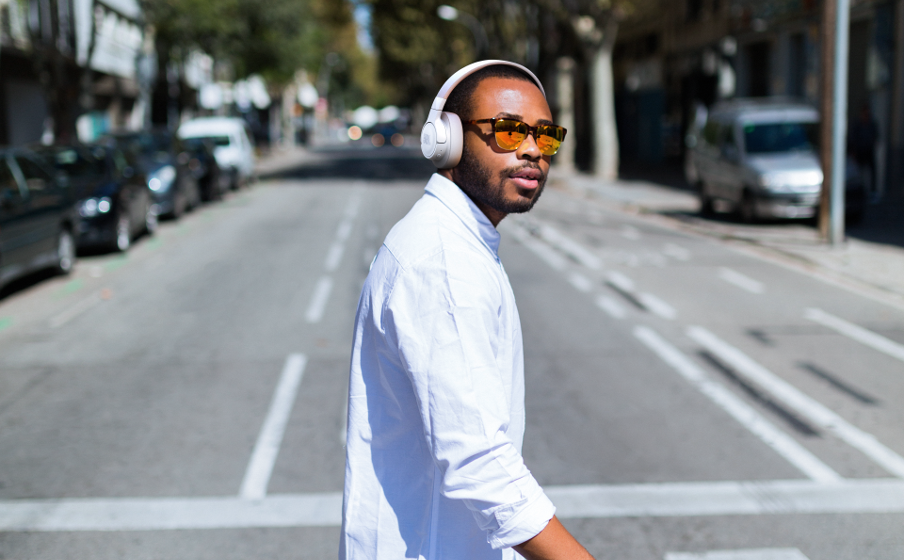 JBL Pure Bass-ljud
I över 70 år har JBL utvecklat det precisa och imponerande ljudet som du kan höra på de största arenorna världen runt. Dessa hörlurar återskapar samma JBL-ljud, stark bas som både är djup och kraftfull.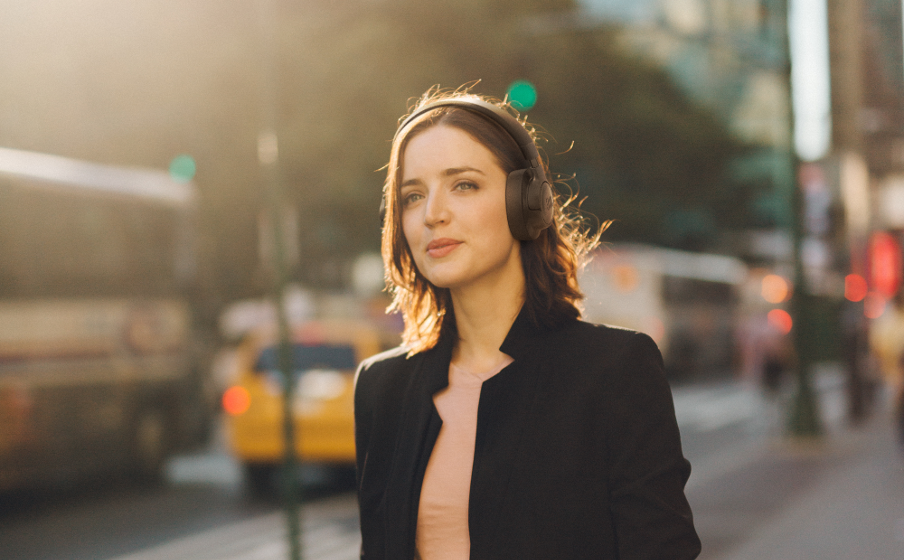 Handsfreesamtal och Röstkontroll
Kontrollera ditt ljud, samtal och starta röstassistenter från dina hörlurar med knapparna på din öronsnäcka.

15 timmar batteriliv med BT+NC
2 timmars laddningstid
Funktioner

Flerpunktsanslutning
Växla från en Bluetooth-enhet till en annan utan problem. Du kan växla från en video på din surfplatta till ett samtal på din telefon, på så sätt kommer du aldrig att missa ett samtal.

Trådlös Bluetooth-strömning
Strömma ljud trådlöst i hög kvalitet från dina Bluetooth®-enheter utan trassliga kablar.

Lätt och hopvikbar design
Den lätta och hopvikbara designen gör dessa hörlurar enkla att ta med på resan.
Detaljer & Nedladdningar
Item# JBLT750BTNCCOR
Beskrivning
Din musik, utan brus

JBL TUNE 750BTNC trådlösa hörlurar med det kraftfulla JBL Pure Bass-ljudet och aktiv brusreducering för stark bas och en uppslukande ljudupplevelse. Den lätta over-ear-designen ger maximal komfort och ljudkvalitet samtidigt som den kan vikas ihop till ett kompakt format vilket gör den perfekt att ta med sig. 15 timmars batteritid som kan laddas upp på bara 2 timmar och ger dig en brusfri, trådlös upplevelse. När du ansluter två Bluetooth®-enheter samtidigt ser flerpunksanslutningen till att du inte missar samtal på din telefon medan du strömmar videor på din surfplatta. Fortsätt spela din musik utan avbrott med den medföljande avtagbara ljudkabeln som förlänger brusreduceringen med upp till 30 timmar. JBL TUNE 750BTNC finns i flera färger för att passa din personliga stil.
Allmänna specifikationer
Ljudspecifikationer
Elementkänslighet vid 1 kHz/1 mW (dB)

95dBSPL/1mw

Dynamiskt frekvensomfång (Hz)

20Hz - 20KHz

Impedans (ohm)

32
Mått
Vikt (g)

220

Vikt (oz)

7.76
Specifikationer, styrning och anslutning
Bluetooth-profiler

A2DP v1.2, AVRCP v1.5,HFP v1.6, HSP v1.2

Bluetooth-frekvens

2.402GHz-2.48GHz

Bluetooth-sändarmodulering

GFSK, /4DQPSK, 8DPSK

Bluetooth-sändareffekt

<4dbm

Bluetooth-version

4.2
Batteri
Laddtid (timmar, från tomt)

2

Max speltid med ANC av (timmar)

22

Max speltid med ANC påt (timmar)

15

Max speltid (timmar)

30
Egenskaper
Audio cable

Ja

Bluetooth

Ja

Charging cable

Ja

Hopfällbara

Ja

Röstassistent

Ja

Aktiv brusreducering

Ja

Löstagbar kabel

Ja

Handsfree-samtal

Ja

JBL Pure Bass-ljud

Ja

Flerpunktsanslutning

Ja

Over-ear

Ja

Uppladdningsbart batteri

Ja

Trådlös

Ja
Vad innehåller förpackningen?
1 par JBL TUNE 750BTNC-hörlurar
Laddningskabel
Avtagbar ljudkabel
Varningskort
Garantikort
Säkerhetsblad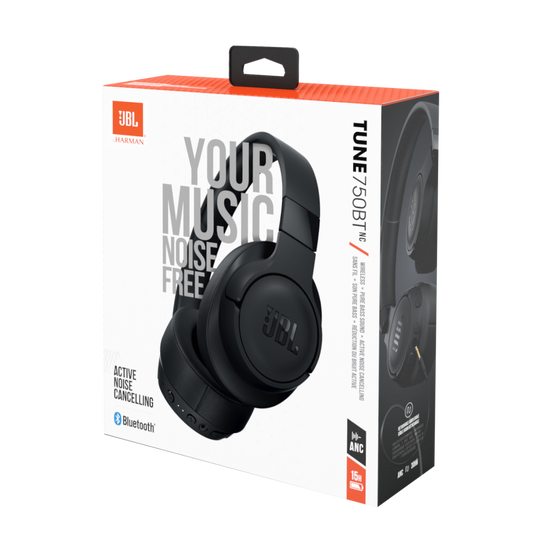 Dokument och hämtningar
Kundrecensioner
Rated

5

out of

5
by
Nene2616
from
Simply Incredible Sound
I brought these a few weeks ago and I am totally at awe all around. The JBL headphones are visually amazing in a bright white, cold design for my comfort and listening pleasure. My Office area becomes my own private music center as I hear music, so crisp and clear, it sounds and feels as if I am in an actual concert live! These are the best wireless headphones I have ever heard. The purchasing process online was fast and easy. Fast Delivery, great price! You have to try the JBL headphones for yourself, you will surely say "You love them", I know I do.
Date published: 2020-05-22
Rated

5

out of

5
by
jazzers
from
Great for online school
As a student working in a busy home, I needed a pair of headphones that were comfortable, could block out distractions and had good sound quality(for the price). this pair for me ticks all those boxes(and surprised me). I read some reviews about them not working with microsoft teams and the like, however for me I just changed the output from headset to headphones and everything was fine. the noise cancelling is very powerful so I would not sit with your back to the door unless you want to be frightened by your family haha. The bass was really nice for me but I am not a bass expert so do not hold me to that ! The only negative about these is that the headband is not very cushiony so I don't know how long they will last on my head but I have worn them for 3 hours comfortably.
Date published: 2021-01-27
Rated

1

out of

5
by
LKCR
from
Noise Cancelling goes on and cannot turn on device
I bought this a month ago and used it with no problem for almost 2 weeks then it started having problems. Did not have any instances where it was dropped or bent. At first the noise cancelling would turn on even if I was not using it, it then became frequent turning on even without me turning on the device. Then it became worse when I cannot even turn on the headphone, it would only show the ANC led indicator on but pressing the power button for more than 5 seconds will only have 2 blinking blue lights. Tried using the wired version, it worked well at first too then now the right earspeaker doesn't have a sound. It sucks as I was expecting much from this as I just recently bought it. I really liked it at first but it is not that durable for me.
Date published: 2020-09-06
Rated

5

out of

5
by
Mrsbsince09
from
Amazing sound quality
I am really really pleased with the jbl tune 750btnc they are nice sturdy headphones and connect really easily. The sound quality is just as good as most other top brand headphones. You don't get any interference and the sound quality is consistently amazing. I have been wearing them whilst excersising, just around the house and for listening to films and am really pleased with their all round performance. I'd definitely recommend these headphones
Date published: 2019-12-16
Rated

1

out of

5
by
peza
from
Not worth thinking of
I bought these about six moths ago. I'm going to sell them. Not satisfied. I've already written a review with a 3-star rating, just after I bought them. Now I'm giving this one star only. 1. Bad sound quality 2. Not very comfortable 3. Strange positioning of charging plug 4. Charging cable too short 5. Batery drain if not in use. Only 15 minutes or so remains. 6. Cable for phisicaly connecting headphones to computer is usless. Short, thin and strange. 7. Various connection problems. Many. Do not use this on Teams and simmilar apps 8. Music sounds Terrible.
Date published: 2020-11-12
Rated

4

out of

5
by
This Guy
from
Nice headphones but ear fatigue is a problem
I am no audiophile but I really appreciate the overall sound quality and bass the T750BTNC produce. It uses a micro USB cable to charge it (cable included but a little short) which is in a slightly difficult location to grab when I need to unplug it. No bag was included to protect these but not a big deal to me. Also battery life has been excellent! I have had it for a little over a week and am using it everyday. My only complaint so far is the ear cups are hurting my ears after a few hours of use sadly. I am hoping that it's just a matter of breaking it in. Quality so far is good. I have dropped these once with only a minor scratch to show for it. I have also accidentally laid on these with some decent pressure and have no problems to report. For better or worse there is currently there is no support with their JBL Headphone app with the T750BTNC. I have been using the T750BTNC both wired and Bluetooth. The audio cable is a 2.5mm to 3.5mm connection. Quality of the cord seems a little cheap but is doing it's job just fine. The Bluetooth connection has disconnected a few times but it's in a problematic spot in my room when it happens. Everywhere else so far the Bluetooth connection has been solid. Overall I really really want to recommend these. Sadly I'm mixed because the T750BTNC really does start to hurt after 3 hours and having been using these to fall asleep to, I can confirm waking up that I have to take a break from these because of the pain they produce on my ears. Perhaps to individuals with smaller ears this is a non issue but could be a deal breaker for others. I want to end on a positive, overall I am really enjoying getting lost in the sound of these headphones.
Date published: 2020-02-02
Rated

1

out of

5
by
Rik09
from
Great Sound, Poor execution!!!
After using the JBL E55 for about a day I decided to buy a "better"(more expensive) set, the TUNE750BTnc, two sets to be exact. After setting everything up, and realizing that there is no app support, I tried my first online meeting, the main reason for purchasing this item. What a flop!!! There is no way that this is normal, the sound is horrible. A cracking noise that hurts my ears. So it turns out that both of my new headphones does it. It does not matter what device you try and pair it with, such a let down. I hope JBL would come back to me
Date published: 2020-07-03
Rated

4

out of

5
by
Xzecutus
from
Great headset but won't work for VOIP
I really like these headphones they're comfortable, they sound good, and the noise cancelling is great for working at home with kids. The major draw back is they don't support VOIP. So, most of your company calls that use Slack, Skype, or any other popular application to hold remote meetings will not work properly. My company uses slack and I cannot hear anyone's words they are very distorted and impossible to hear, but the microphone works fine.
Date published: 2020-03-20
Rated

5

out of

5
by
Midwest arborist
from
Very happy
I bought these for snow plow and snow removal shifts since my assigned truck is older without a functional radio. The noise cancellation is great to were I can hear what's going on outside the truck but am not overwhelmed by excess noise. The longest shift I've driven was 17 hours and the headphone battery lasted the entire time (though I probably only wore them 14-15 hours of the 17)
Date published: 2021-02-05
Rated

5

out of

5
by
Milo22
from
Great!
My mother accidentally put them in the washing machine. They still work. We give 10 stars because now my dad will never know :)
Date published: 2020-04-23
Rated

5

out of

5
by
psfabio
from
Best headphone so far
I am a JBL fan for decades. I am from the age when regular headphones were made with quality metal structure and real leather finishing. This headphone has none of these, but the plastic structure is robust and sturdy and the fabric looks very nice and feels very comfortable. Moreover and more importantly, the sound quality is just what we could expect from a JBL. Outstanding.
Date published: 2020-12-20
Rated

3

out of

5
by
Snöberg02
from
"Pure bass"
Jag har testat de här hörlurarna i 4 veckor nu som jag har fått hem från Reviewclub. De har varit ett par sköna hörlurar med bra komfort och väldigt snygga. Bra batteri tid och funktioner. Generellt sätt har det varit en positiv upplevelse men när jag väl testade för första gången direkt efter att jag hade packat ut ur lådan blev jag väldigt besviken. Jag trodde först att det var något fel eller någon inställning som var av för jag märkte direkt att det är knappt någon bas. Ljudet är klart o fint men det är noll bas, tyvärr. Det blev ännu mer bekymmersamt speciellt när det står pure bass överallt typ, jag har ett par airpods som har mycket bättre bas än de här hörlurarna.
Date published: 2019-12-23
Rated

5

out of

5
by
spudkski
from
Comfy style and long battery life
This product is comfy on your head and the battery last as it says in its description. The noise cancelling button blockes oit any extra noise but the cushion earphones block out most noise anyway. It comes with a aux cable so you can use either Bluetooth or wired so you can use them in you pc if you dont have Bluetooth and are very good for playing fortnite as the sound is very clear with fortnite 3D sound activated.
Date published: 2019-12-13
Rated

5

out of

5
by
Uzzy
from
Awesome
I bought this couple of weeks ago and I really love it. My fave feature is being able to connect to two device at the same time
Date published: 2020-12-22
Rated

4

out of

5
by
sez84
from
Good overall headphones
Very comfortable and good sounding headphones. Great at high volume for voice (YouTube podcasts etc) but they blow out when listening to music at high volume. There is good noise cancelling passively and the active noise cancellation is great. Call quality is good too the recipient can hear me clearly but it does pick up all the background noise at the same time.
Date published: 2019-12-19
Rated

5

out of

5
by
Bigmi
from
Amazing quality and comfort
1st day of use after receiving as a present. The nose cancelling is great and don't feel any discomfort during the time I have worn them. The music quality is amazing and I can't see anybody needing anything else besides these headphones for quality and price point. Look no further!
Date published: 2019-12-26
Rated

4

out of

5
by
Victoria91
from
Great bit of kit
I really like these headphones. I love the red colour for a start as I like to keep things colourful and away from black as much as possible. They were so easy to set up and I did it within seconds. They instantly connect to your Bluetooth on your phone and could use them straight away. The sound quality is great and very immersive. I used them in the gym and whilst running and they were incredibly comfortable and I did not need to adjust them which I have had to with previous wireless headphones. You also have the option to have them as wired headphones too which is really handy when you are using devices, such as a computer, which wont allow Bluetooth connection. They are very comfortable around the ear and I did not receive any discomfort from them at all which , again, I have experienced with higher costing headphones and they really are noise cancelling. Once the music is on you can just shut everything out around you and appreciate the music. Would definitely recommend these to family and friends. Great bit of kit to have!
Date published: 2019-12-27
Rated

5

out of

5
by
FrostInstant
from
When I bought this product my first reaction was "this looks cheap!" but after I wore them and tested them I was very satisfied. when I played my music, I realized the sound quality is if you went to a concert, and heard the actual artist sing the song, the Bluetooth in the headphones are really powerful however the ear holes are pretty tight so if you have decently big ears like me it won't be very comfortable.
Date published: 2020-11-20
Rated

5

out of

5
by
Kat42
from
Excellent for the Price Point
I've had these for several weeks now and couldn't be happier. I bought them to kind of drown out my family and they do it quite well. The sound quality is excellent.
Date published: 2020-04-11
Rated

4

out of

5
by
KrishT
from
Fantastic product!
Overall the sound quality and noise cancelling features are so great! Battery life is fantastic and these headphone are so easy to put on and go. The only downside is that I found them slightly uncomfortable after wearing them for about an hour whilst watching a movie. They are slightly too big for my pea sized head and so didn't fit me too well. Other than this- great value for amazing sound quality!
Date published: 2019-12-13
Rated

1

out of

5
by
Bgray
from
Wireless maybe
after going thru my 2nd set of Logi wireless I got these last min. It says PC on package and at $129 you think they would work. BT keeps dropping so I thought maybe my comp wasn't ok (logi has dongle) So I got a dongle and it worked great for 20 min then lost signel and started playing sound like it was in slowmo. DO NOT BUY! unless your using as a wired headphone.
Date published: 2020-07-14
Rated

5

out of

5
by
Sutton
from
Awesome
I've been using theses for a about a week and I must say they are the best headphones I've used I use them mainly in busy places with lots of children around screaming and running about and I can finally hear the music over the children no more struggling to hear and having to have music up so load it hurts. Theses are awesome headphones and I highly recommend this product
Date published: 2019-12-13
Rated

1

out of

5
by
Jen93
from
Easy to use but bad NC and sound balance
I bought these as a cheaper alternative to more expensive noise-cancelling headphones I'd tried out. After reading a lot of reviews, I saw that these are being compared favourably to much more expensive headphones. However, after trying them I have to say this isn't true. They're easy to use but the sound balance is very treble-heavy, and the noise-cancelling is practically non-existent. For example, I bought these primarily to wear on the bus, as I find the background noise and loud passengers annoying whilst trying to listen to music and zone out. Unfortunately, though, the NC is so poor that it made no difference whatsoever. The only difference they made was drowning out some low-level bus rumbling. I could still hear everything else just the same: engine noise, talking passengers (even though they were on a different deck!), bus squeaking etc. If you want decent headphones, treat yourself to a more expensive pair, because these are sadly a waste of money.
Date published: 2021-01-09
Rated

1

out of

5
by
jwo1
from
Total detachment
I bought these a couple months ago, and almost immediately there started to be a small gap where the covering on the foam padding pulled away from the headphones. I am VERY careful with my headphones This gap slowly got worse, so now the padding is completely gone... headphones ruined, $ wasted. For a $100+ headphone
Date published: 2021-06-22
Rated

1

out of

5
by
sadCustomer
from
Total disappointment
If you are looking to buy headphones and want them to work seamlessly then you are at the wrong place. I can assure you that the headphones won't work with any of your devices the way you expect them to do so. I have tested these headphones with the following devices: - iPhone 12 pro max - MacBook pro - Windows 10 - Linux No matter the device or the environment these headphones do not work as they supposed. As a customer, I expect my product to work and meet basic needs, like being compatible with at least the most popular apps like teams or discord. Let me give you some examples for each of the devices above. - iPhone use case: The microphone is not recognized in the discord application. -MacBook pro use case: If I am talking on discord and switch to the built-in microphone then the input sound is distorted. This is not normal and it is pretty annoying. I did not try other applications cause I am not a QA engineer. I am pretty sure you can find problems with more applications if it does not work on discord. - Windows 10 There is an obvious problem with the drivers here. I am unable to receive sound from youtube videos while I am on a call and the sound is distorted if I attempt to do the above. The solution is to pair the headphones again. - Linux Well, if you can't get it to work on windows, don't expect the headphones to function on Linux. If you want to use the microphone on Linux you need to change the profile from A2DP to HSP/HFP. However, if you do that, then you only get muddy sound quality. All in all, avoid this product if you are looking for hands-free headphones. Buy this product if you want regular headphones with good sound quality.
Date published: 2021-04-22
Rated

2

out of

5
by
Blubber266
from
Lack of Noise Cancelling
I bought some of these headphones today at HMV, after 2 hours of wearing them I could conclusively say there was a lack of difference between Noise Cancelling and Regular noise. I tried to return them to HMV and was refused a refund or an exchange as the product was not "faulty" however, the clerk admitted the noise cancelling feature did lack and there was barely a difference between them. Really wished the noise cancelling worked since I need it for my Autism and it would help in preventing overstimulation.
Date published: 2022-01-13
Rated

3

out of

5
by
VillarF
from
Not horrible. too over valued
I had these for almost a year now. The sound overall is…meh. Definitely wouldn't pay so much for these. My main problem is with the buttons. For the brand and money the plastic is relatively cheap. Volume buttons worked, the power button worked, ANC did not worked. I had to disarm it to fix the problem. Today it died, the overused sponges are falling apart and the left speaker would not work. I don't know how, and i don't want to fix it. RIP.
Date published: 2021-06-16
Rated

4

out of

5
by
Hawkeye82
from
Bra ljud och isolering
Har fått möjlighet att kostnadsfritt testa dessa via reviewclub.se. Gillar ljudet i lurarna. De parar utan problem ihop sig med allt jag testat. Har primärt använt mig av lurarna parade med min tv. Ljudet i hörlurarna är fylligt och med stark bas så tyckte de fungerade bättre till film än till musik. Den aktiva brusreduceringen är inte den bästa och inte en funktion som borde vara anledningen till att köpa dessa. Däremot sitter lurarna väldigt bra runt öronen så den isolerar ändå bort mycket kringljud.
Date published: 2020-01-10
Rated

5

out of

5
by
dmsx40
from
Pleasantly surprised at the sound quality
I bought these about 2 months ago whilst away from home and another much more expensive pair of in-ears failed. I bought them essentially as stop-gap until I retuned home. I have to say, I have been pleasantly surprised at the quality of the sound I am experiencing from these phones. Might not suit everyone but works really well for me. I compared them with a couple of pairs of premium wired phone I have after returning home and it blows one pair away and is as good as the other. Very pleased so far.
Date published: 2021-08-25
Rated

3

out of

5
by
nightHam
from
Decent but Disappointing
Needed a good pair of headphones for work and wanted to try out noise cancelling features. The sound quality is decent. Bluetooth functionality works well and I like the multipoint connectivity. The main issue is with the noise cancelling. There seems to be no difference when Active Noise Cancelling (ANC) is turned on or off. There's a small fan in my house and I wanted to see if it could block that out... It did not. Would not recommend for those seeking decent Active Noise Cancellation.
Date published: 2020-11-10
bvseo_sdk, dw_cartridge, 18.2.0, p_sdk_3.2.0
CLOUD, getReviews, 9ms
reviews, product
Frågor och svar
Do they have storage capability? Like maybe 3g or 4g of space for music ? Or microSD slot?
Our JBL Tune 750BTNC has no storage or microSD slot. You can check out our JBL Endurance Dive here: https://bit.ly/34rzp4D
Date published: 2021-06-06
I got this last year and the earpads are coming off. Are there instructions on how to fix this or are there replacement pads available?
Thank you for your question. Here I would recommend contacting Harman customer support: https://support.jbl.com/de/de/ They will be able to help you with your issue. Kind regards
Date published: 2021-06-06
My Tune750BTNC seem to go into standby or turns off completely after a while of inactivity and I need to reconnect it to the phone. How can I prevent it that the headphone shuts off or goes into a "sleep mode"?
Our products have a built-in power-saving mode when it doesn't receive any audio signals. This feature cannot be disabled. A workaround for your situation is to play music at a very low volume so it won't go idle and enter sleep mode.
Date published: 2021-06-06
How durable are these? I've bought a lot of the speakers and they last years when you take care of them but what about the headphones?
JBL Tune 750BTNC are portable headphones that are meant to be used for streaming music or audio from your device. If you're looking for durable headphones, we'd recommend our sports headphones. For more information, check our available products here: https://www.jbl.com/jbl-sport.html
Date published: 2021-06-06
Is it possible to use a detachable microphone from a gaming headset and plug it into the JBL Tune to use instead of the inbuilt microphone?
Thank you for your question. No, that isn't possible. If you connect it to the Computer, you can use a separate Microphone. Kind regards
Date published: 2021-06-06
Bought 3 days ago and I haven't recharged them,Samsung S10, says there are 30% battery left.First were fine, but yesterday started disconecting during calls, eventhough the phone is next to me.The phone show that the headset is not connect. Any fix/idea?
Please avoid letting your JBL Tune 750BTNC on a low battery state or fully drained for a long time as it may greatly reduce its battery life. Charge the headphones until it's full and then observe if the issue will persist. If you need more help, please reach out to your local support or take it back to the store where you purchased it.
Date published: 2021-06-06
Are they compatible with ps4?
Our JBL Tune 750BTNC is made to connect with Bluetooth enabled devices such as phones, tablets, or laptops. It isn't compatible with gaming consoles. We recommend checking out our line of JBL Quantum headphones, check out this video to know more: https://bit.ly/39CNVbY
Date published: 2021-06-06
Hur ser man hur mycket batteri som finns kvar? Visas inte i min iphone X
Tack för din fråga. Vi beklagar att du inte kan se batterinivån på din iPhone X. Vänligen notera att då lampan på hörlurarna blinkar rött kvarstår en halvtimmas batteritid. Då batterinivån dock bör synas på din mobils skärm, vänligen kontakta vår kundtjänst via telefon eller mail för att få hjälp med detta.  Du kan hitta alla kontaktuppgifter här: se.harmanaudio.com/support-contact.html Tack.
Date published: 2021-06-06
Do they have built in mic or mic in a cable? If not how calls are made?
Our JBL Tune 750BTNC has a built-in microphone on it's headphones so you can take a call even without connecting a wire. If you have more questions, please contact us here. https://bit.ly/2zwFkYM
Date published: 2021-06-06
By default noise cancelling is active, is there a way so the noise cancelling function is disabled when you turn on your headphones?
Our JBL Tune 750BTNC's Active Noise Cancelling can only be turned off by pressing the ANC button. Unfortunately, there is no way to disable it when turning the headphones on. If you have more questions, please contact us here. https://bit.ly/2zwFkYM
Date published: 2021-06-06
Does the mic work when the headphone is wired
The mic in the JBL Tune 750BTNC will not work when using the 3.5mm cable.
Date published: 2021-06-06
I've been using this set of headphones for a little more than a month. And suddenly it stopped giving off the turning on and off sounds and i can't pair it for any device. Can you give me a solution?
We would like to get more information to help you out, please contact us so we can assist you:https://bit.ly/2zwFkYM
Date published: 2021-06-06
do the headphones work with wires? or is it just wireless?
Thank you for your question. The Tune750BTNC comes with an AUX input and a detachable audio cable.
Date published: 2021-06-06
why won't mine connect to my phone
Thank you for your question. I am sorry to hear that your JBL Tune750BTNC are not connecting with your phone. In order to assist you further, would you be so kind as to contact our Customer Support Team on https://support.harmanaudio.com/gb/en/customer-service/contact.html Thank you.
Date published: 2022-03-05
Does the TypeC connector work with a lapel mic, or does that port ONLY provide power for the battery?
The charging port of our JBL Tune 750BTNC is microUSB. The port can only be used for charging the battery of the headphones.
Date published: 2021-06-06
I have an odd issue for some reason my headphones won't turn on. Is there a way to reset the headphones? They work fine wired just not for bluetooth.
This could be an issue with the battery or cable of your headphones. Please try the troubleshooting steps and tips on our support page article about "Battery and Charging" here:http://bit.ly/30JI2G4
Date published: 2021-06-06
What are the supported codecs? Does it support AAC or AptX?
Our JBL Tune 750BTNC supports standard SBS codec. Unfortunately, it does not support aptX Low Latency audio codecs.
Date published: 2021-06-06
how loud does ear phones get?
Our JBL Tune 750BTNC has 40mm transducers. The volume it can deliver would vary depending on your source. These headphones are Noise Cancelling made to tune out external sounds for an uninterrupted audio experience. For more information, check out the specifications here: http://bit.ly/35uOumA
Date published: 2021-06-06
Hi just a month back I purchased one of your JBL 750 BT headphones. A blue light used to appear earlier when it was connected to one of the devices. But now, no blue light appears and it is also not connecting to any other devices
Try to do a factory reset to see if it helps. With the headphones switched ON, press and hold the Volume + and Volume - buttons for more than 5 seconds. The LED should blink slowly for about two seconds to indicate the reset is done.
Date published: 2022-04-08
Shameful headphone support system!
We're sorry to hear that our JBL Tune 750BTNC failed to meet your expectations. We'd like to know what's happening. We're here to help. Please reach out to our Customer Support: https://www.jbl.com/support-contact.html.
Date published: 2021-06-06
What is the distance that they can work from the source of transmission?
Our JBL Tune 750BTNC has Bluetooth version 4.2. The connection can go for a range of up to15 - 30 meters.
Date published: 2021-06-06
I've purchased jbl tune750bt nc 3 days ago. i love the sound quality specially noise cancelling, but after 3 days the sound became choppy at left side when noise cancelling is ON.
If it's doing the same thing with other mobile phones, please contact the store where you purchased the JBL Tune 750BTNC to check for your options.
Date published: 2021-06-06
Are these good for working out in?
Our JBL Tune 750BTNC is not sweatproof or waterproof. We would recommend taking a look at our line of Sport headphones if your main goal is to use the headphones while working out. Please check out our available products here: proohttps://www.jbl.com/jbl-sport.html
Date published: 2021-06-06
Does these headphones work with your app if not why not it's your product 
Our JBL Tune 750 BTNC is not supported on our Headphones App.
Date published: 2021-06-06
I was wondering about how comfortable these are
Our JBL Tune 750BTNC are over-ear earphones for those who doesn't like to have their headphones press into your ear. These go over you ears and you can hear the sound fully out of the earcups. If you have more questions, please contact us here. https://bit.ly/2zwFkYM
Date published: 2021-06-06
Hi, is the product vegan? What material is it been made from (e.g leather, etc)?
Hi there, Good question! All of our JBL products are vegan friendly they are made with protein or synthetic leather that is animal free.
Date published: 2022-01-16
I bought these to use for Zoom but they don't work when it's on bluetooth so I thought that it would work when I wired them but when I plug the audio jack in it still doesn't work. Is there any way to resolve this?
Unfortunately, most of our headphones do not support Skype, Zoom, or other similar services. We do not mention Zoom support anywhere in the manuals or tech sheets, and therefore we do not support it, and any malfunction is a consequence of this type of use not being supported. If the product/headphones supports the Bluetooth Profile HSP, most likely Skype or other VoiP programs will work. We can however never guarantee this.
Date published: 2021-06-06
Just bought today. I love the sound quality and noise cancelling! I first connected to my iPhone XR and played tunes via Apple Music. Then made the second connection to my MacBook Pro (2015) Catalina OS - and then the music streaming became choppy. Help?
Please try the troubleshooting steps on our support page article about "Bluetooth Pairing and Troubleshooting" here: http://bit.ly/30JI2G4
Date published: 2021-06-06
I bought these headphones over a month ago. How can I check how much battery is left? 
Thank you for your answer, you can check this in the Bluetoothmenu of your phone, while being connected to the headphones.
Date published: 2021-06-06
Does this cancel high frequency noises as well? Thank youi
Our JBL Tune 750BTNC cancels most of the ambient noises. It may not be able to fully cancel high frequency noises from outside and it will also depend on the distance and volume where the noise was coming from. If you need more help, please contact us so we can assist you:https://bit.ly/2zwFkYM
Date published: 2021-06-06
bvseo_sdk, dw_cartridge, 18.2.0, p_sdk_3.2.0
CLOUD, getContent, 141ms
questions, product