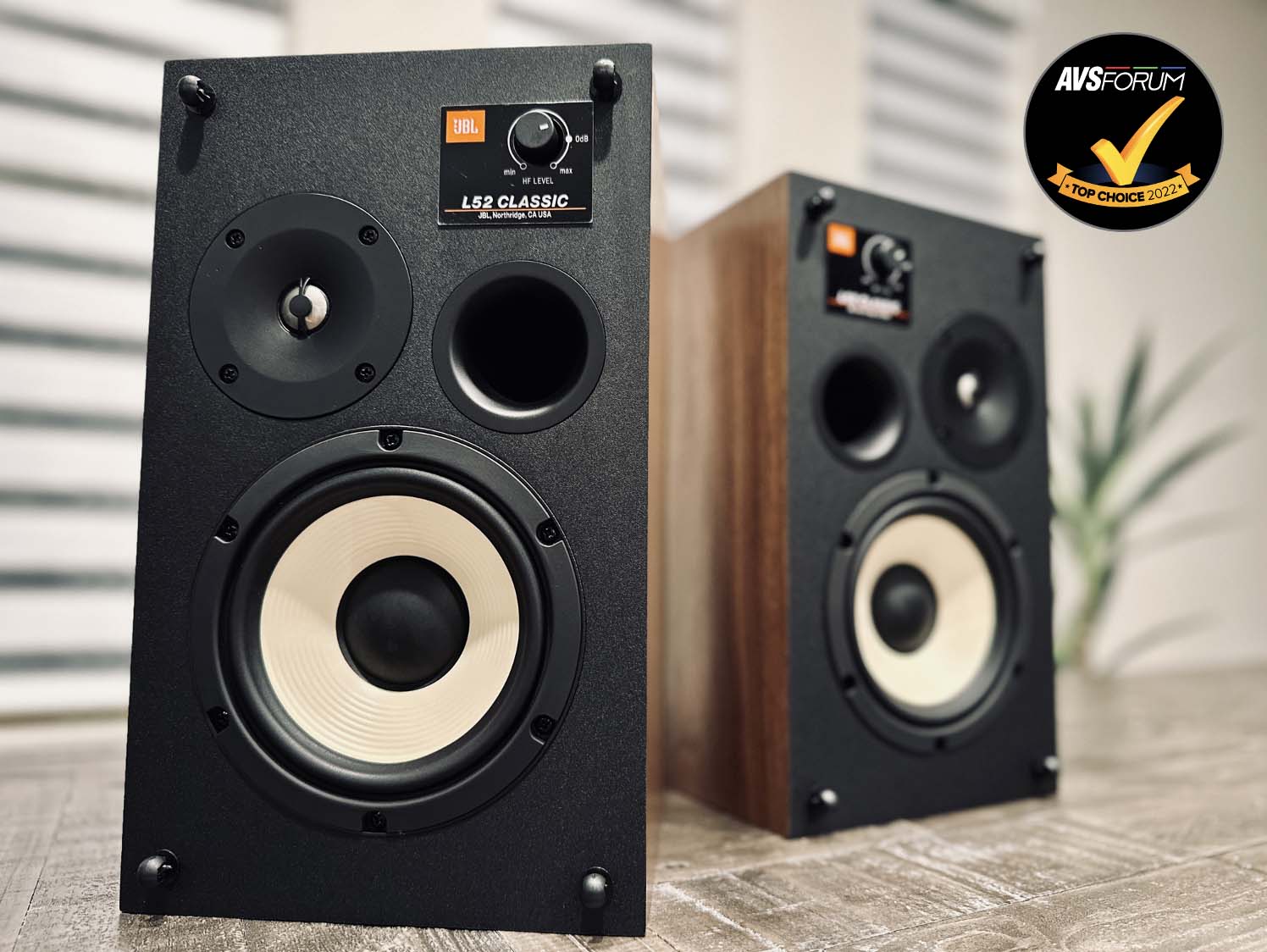 JBL's L52 Classic bookshelf speakers are the entry-level model in the company's three-tier Classic speaker range. They have produced a beautiful recreation of its 1970s design with the L100 Classic, an improved version of their all-time best-selling speaker, and have carried that same design into the L52. Measuring at just over 13 inches tall and 7 inches wide, the L52 Classic works well for those with a smaller living space or those who just want big sound without the bulky speakers. The cabinet is finished in a genuine walnut wood veneer, paying tribute to the classic look of the 1970s. The iconic grilles are available in three colors, blue, black, and orange. While there are no concealed magnets to keep the grilles in place, they snap into place very easily.
The L52 Classic is a two-way design featuring a 3/4" titanium dome tweeter with waveguide and a 5-1/4" pure pulp cone woofer. They have an impedance of 4 ohms and a sensitivity of 85 dB with a single binding post in the rear. On the front panel, there is a control dial for adjusting high frequencies to your personal preference. For the purpose of this review, I left this on the default setting, however, it may come in handy if your space isn't perfectly balanced. I adjusted this feature a few times and still found the default to give you the most detail without sounding too aggressive. The port is also positioned on the front which gives you more options for room placement. The sweet spot for my setup was around 22 inches from the wall. With these speakers having such a big sound stage and great bass, they sound best with some room to breathe.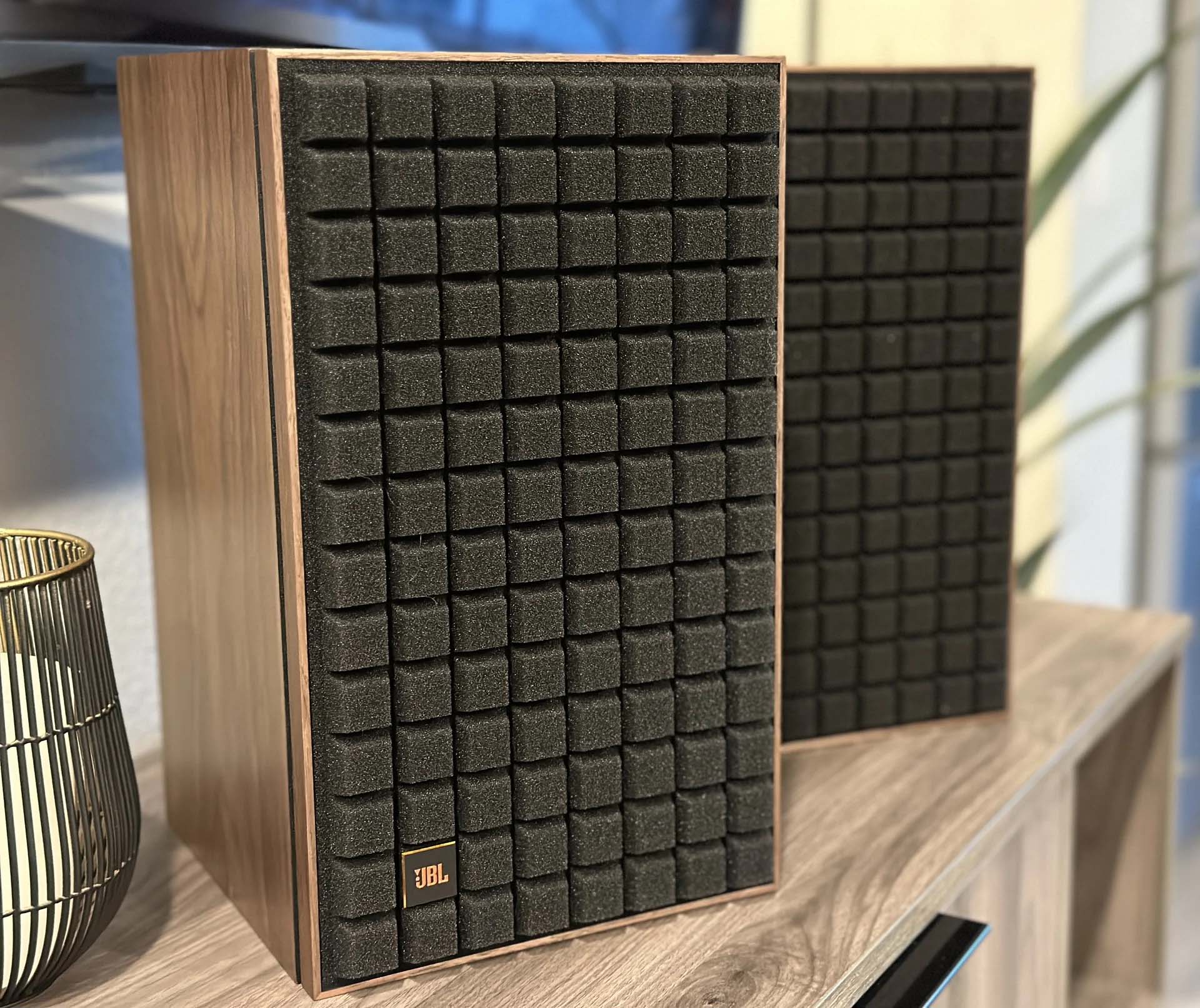 I tested these speakers first on a Denon 3700H to get an idea of how they would sound connected to a receiver, then switched to a Cambridge Audio CXA81 integrated amp, which as expected gave a more favorable result. My opinion would be to find a source that would be more on the neutral side which is where these speakers sound the best. For the duration of this review, I had my computer connected to the CXA81 through a Type B USB port running Apple Music and Qobuz for the best sound quality.
Right off the bat, I was surprised at how much bass these speakers produce considering their size. It's a small speaker with a huge personality. In my room, I found the bass to be more than enough but if you want the sound to hit you in the chest, you can certainly pair them with a subwoofer.
These speakers produce an incredibly wide soundstage and this is most apparent in "Paranoid" by Black Sabbath. The detail in the fast guitar string in the background is a nice surprise that is totally absent on some other speakers.
"Walk of Life" by Dire Straits didn't disappoint either. This whole album is a hi-fi lover's favorite, but what stood out the most with these speakers was the separation of the instrumentals in the song. You can almost pinpoint where each one is in the studio. The highs were good, but not quite as detailed as some of the other speakers I've used to play this song. This was however the perfect opportunity to experiment with adjusting the frequency. If you want the sound to be more aggressive, you can simply turn the knob. On the other hand, if it's too bright for your taste, you can dial it back a notch or two.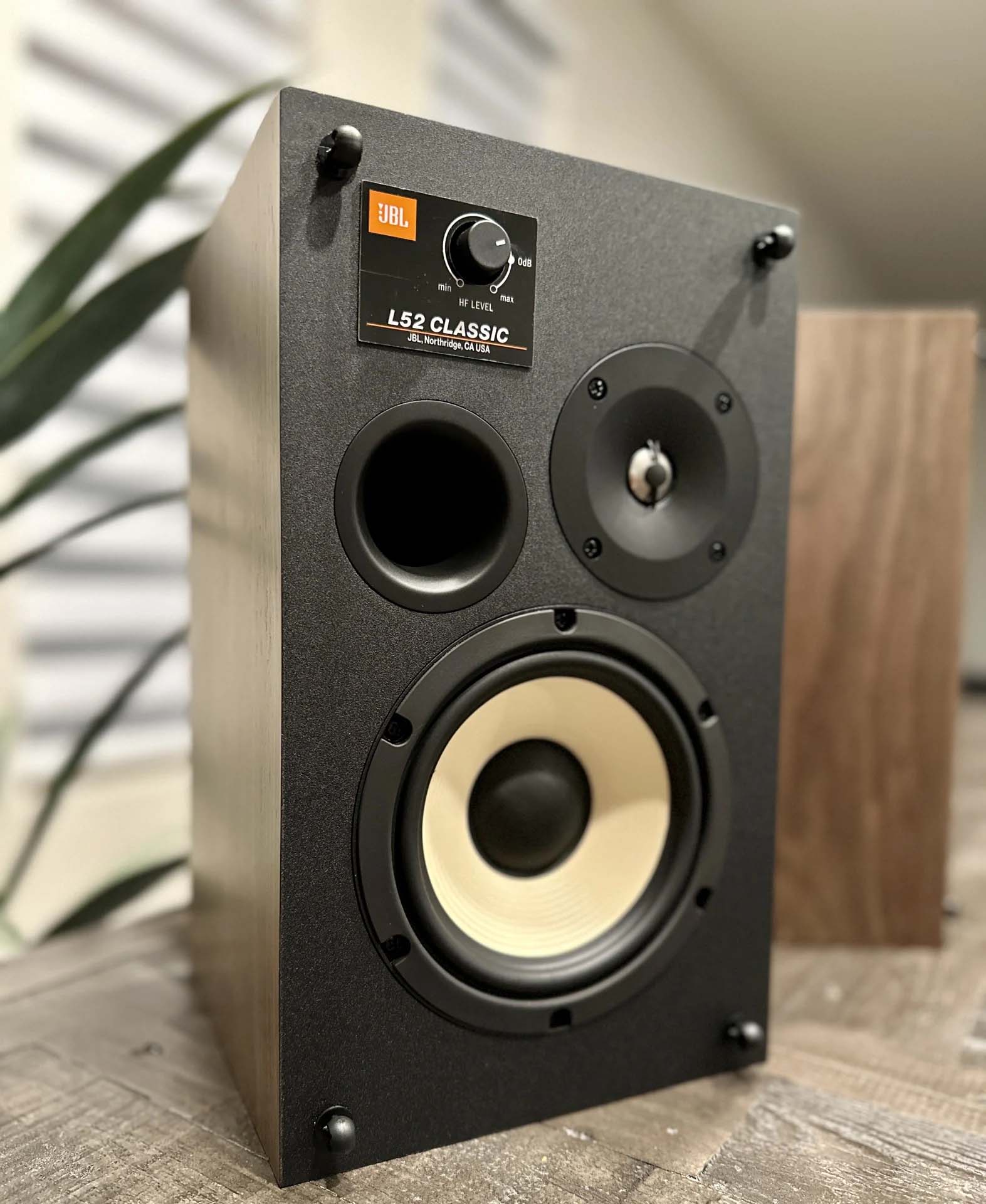 I've always been a fan of the Tron Legacy soundtrack, and I thought if anything could truly challenge these speakers it would be Daft Punk. I played quite a few songs from the soundtrack and ended up loving Derezzed remixed by the Glitch Mob. Given the bass these speakers produce, nothing was left to be desired. The two bookshelves alone were enough to fill the entire room. Sure, you can add a sub, but this song was all the evidence I needed to know that it's really not needed.
The L52's can be installed straight or toed and will create a massive sound stage that extends well beyond the bounds of your space. These speakers produce a powerful and punchy sound with a surprisingly strong bass performance for the size. I wouldn't call these speakers "harsh" by any means, but if you are looking for more of a neutral speaker, there may be more suitable options out there. If you're looking for a speaker to balance out a slightly dull sounding system, or you are looking for a speaker to add some life into your system without going too far, then the JBL L52 Classics are the speakers for you.
The JBL L52 Classic has an MSRP of $1,000 but can sometimes be found on sale at key retailers. Even at the full MSRP, these are fantastic speakers. The forward sounding nature of these bookshelves make for a great time and I found myself not wanting to turn them off. They're just a fun, punchy, and lively sound. For that reason, it's easy to name these as an AVS Top Choice for 2022!