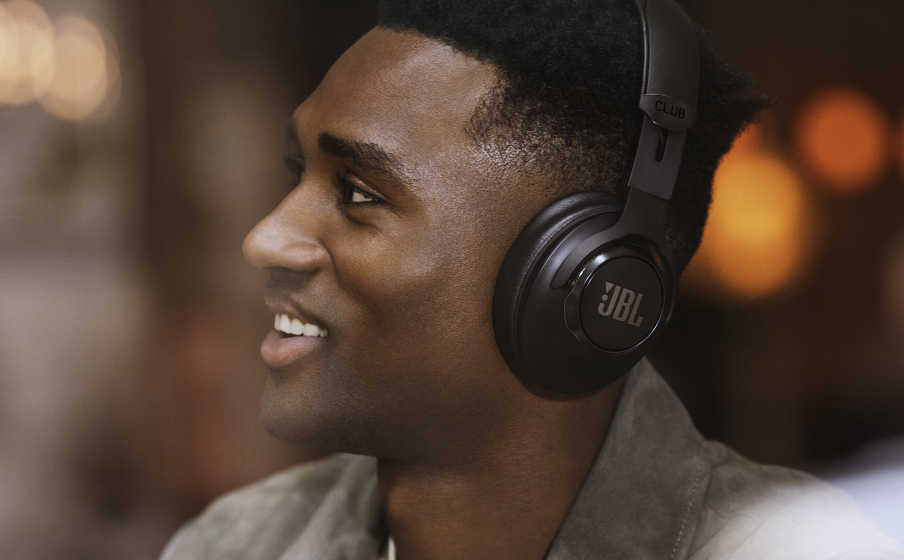 Försvinn in i musiken
Sätt JBL CLUB 950NC-hörlurarna över öronen och förflytta scenen till dig. Legendariskt JBL Pro Sound och Hi-Res-ljud ger dig ett brett spektrum av detaljer och tydlighet för den ultimata lyssningsupplevelsen.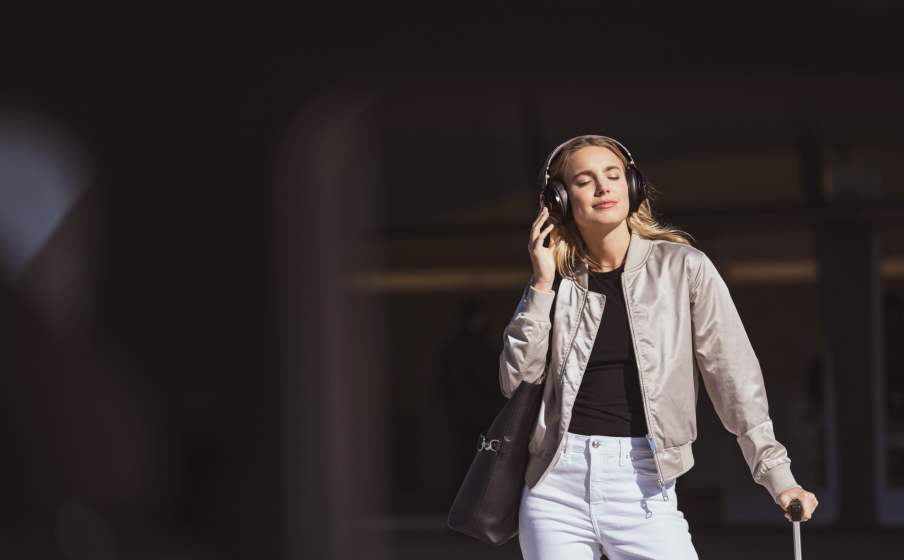 Adaptiv brusreducering
Vill du ha en lugn resa till jobbet? Studier utan distraktioner? Det ordnar vi. Stäng ute världen runtomkring och njut av din favoritmusik. Håll bara inne Smart Ambient-knappen i några sekunder för att komma dit du trivs bäst.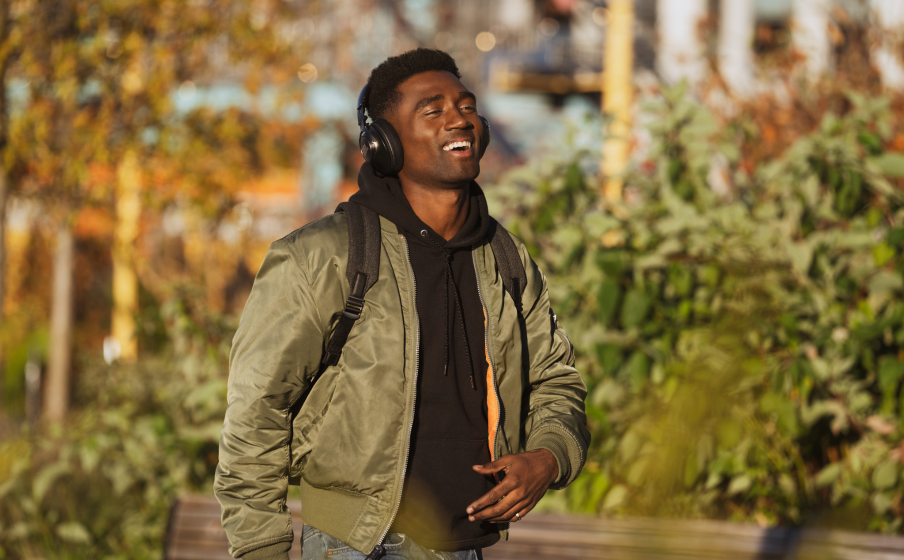 Använd hela dagen
De bästa hörlurarna är de du glömmer att du har på dig. JBL CLUB 950NC har vadderade, ovala öronkupor som sitter bekvämt över dina öron. Och det kombineras med förstklassig design, tillverkad i högkvalitativa material som inkluderar metallgångjärn och elegant infattning.
Funktioner
Hög effekt, stort intryck
Med en ineffekt på 2 000 mW gör dessa hörlurar dig inte besviken i kritiska ögonblick – den specialdesignade talspolen och magneten har högre motstånd mot strömspikar. Vill du ha mer bas? Inget kan vara enklare. Tryck på basförstärkningsknappen på öronkåpan så får du ljudet du vill ha utan att missa en enda takt.

Få hjälp av Google Assistent & Amazon Alexa
Oavsett om du föredrar Google Assistent eller Amazon Alexa så fixar dina JBL CLUB 950NC-hörlurar det. Använd My JBL Headphones-appen för att ställa in din röstassistent och knacka på din vänstra öronkåpa för att skicka SMS, spela din favoritmusik, kolla vädret med mera. (*) Stöds endast på Android. (**) Android 6.0 eller senare krävs för fullständig åtkomst till Alexa-funktioner när du använder denna enhet.

Upplev DJ-båset
Tryck på STAGE+ i My JBL Headphones-appen för att omedelbart transporteras till DJ-båset. JBL har samarbetat med några av världens bästa DJ:ar för att fånga ljudet från deras personliga inspelningsstudior, så att du kan lyssna som proffsen gör.

55 timmars speltid
Dina nattliga lyssningsstunder kan enkelt sträcka sig till nästa dag utan problem – du får 55 timmars Bluetooth-anslutning (och 22 timmar med ANC på) innan du behöver ladda.

Perfekta samtal med Dual-Mic-teknik
Inget mer letande efter lugn och ro för att ta ett samtal. Dual-mic-tekniken i JBL CLUB 950NC tar bort omgivande ljud när du pratar i telefon, så du kan ringa var som helst. Från trådlös musik, smidigt ansluten med Bluetooth 5.0, till handsfree-samtal – hörlurarna hänger med när du rör dig.

Ljud som anpassas efter dina behov
Behöver du hålla koll på omgivningen? Ett kortare tryck på Smart Ambient-knappen aktiverar Ambient Aware utan att pausa musiken. Prata med människor runt dig utan att ta av hörlurarna – TalkThru sänker musiknivån och förstärker röster utifrån.

Resevänliga
Ta med dina hörlurar på nästa resa, lång eller kort. Den hopfällbara designen gör att de är lätta att ta med överallt, och det smidiga, hårda bärfodralet håller dem skyddade i din väska eller ficka.

Ljud skapat för dig
Du vet hur du vill ha din musik. Det gör JBL också. JBL Club 950NC-hörlurar kommer med Personi-Fi. Med några få steg låter Personi-Fi dig skräddarsy din ljudprofil baserad på kön, ålder och smak för att ge dig bästa möjliga lyssnarupplevelse. Personi-Fi finns i den senaste versionen av My JBL Headphones-appen som är gratis att ladda ner.
Detaljer & Nedladdningar
Item# JBLCLUB950NCBLK
Beskrivning
Försvinn in i musiken med adaptivt brusreducerande hörlurar

Förflytta dig ända fram till scenen. De eleganta JBL CLUB 950NC-hörlurarna är inspirerade av musikproffs och har legendariskt JBL Pro Sound och Hi-Res-ljud, vilket gör det enkelt att lämna världen bakom sig alla 55 timmarna Bluetooth-speltid, tack vare adaptiv brusreducering, sköna over-ear-kåpor och en hopfällbar, bärbar design. Och EQ-personanpassning och basförstärkning med en enda knapptryckning garanterar att varje kristallklar ton låter som om den spelas bara för dig.
Allmänna specifikationer
Ljudspecifikationer
Elementkänslighet vid 1 kHz/1 mW (dB)

91

Dynamiskt frekvensomfång (Hz)

16 Hz - 22 kHz
Mått
Vikt (g)

372

Vikt (oz)

13.12

Hörlurskabelns längd (m)

1

Headphone Cable Length (ft)

3.3

Ear Cup External Height (in)

3.7

Ear Cup External Width (in)

3.1

Ear Cup Internal Height (in)

2.4

Ear Cup Internal Width (in)

1.8

Ear Cup Depth (in)

0.8

Öronkåpans yttre höjd (cm)

9.3

Öronkåpans yttre bredd (cm)

7.9

Öronkåpans inre höjd (cm)

6

Öronkåpans inre bredd (cm)

4.6

Öronkåpans djup (cm)

2.1
Specifikationer, styrning och anslutning
Bluetooth-profiler

A2DP 1.3, AVRCP 1.5, HFP 1.6

Bluetooth-frekvens

2.402 GHz - 2.480 GHz

Bluetooth-sändarmodulering

GFSK, _x001F_/4 DQPSK, 8DPSK

Bluetooth-sändareffekt

<6 dBm

Bluetooth-version

5.0
Batteri
Laddtid (timmar, från tomt)

2

Max speltid med ANC påt (timmar)

30

Max speltid (timmar)

55
Egenskaper
Röstassistent

Ja

Ambient Aware

Ja

Inbyggd mikrofon

Ja

Multifunktionell TalkThru-knapp

Ja

Trådlös

Ja

Adaptiv brusreducering

Ja

Over-ear

Ja

Uppladdningsbart batteri

Ja

Bluetooth

Ja
Vad innehåller förpackningen?
Ljudkabel med fjärrkontroll och mikrofon
USB-C-laddningskabel
Hårt fodral
Garanti/varningskort/snabbguide/säkerhetsblad/Google-info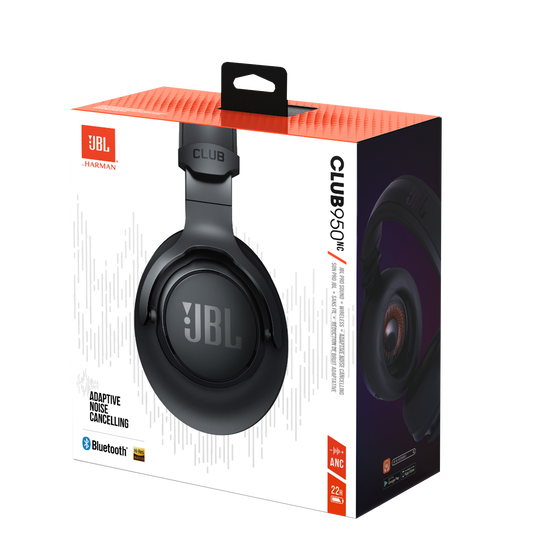 Dokument och hämtningar
Kundrecensioner
Rated

1

out of

5
by
CoolioJ
from
So uncomfortable...
The sound quality is excellent. And the headphone seems durable. But I cannot recommend this to anyone because this is the most uncomfortable headphone that I have ever tried. There are almost zero paddings on the headband part, which makes your top head hurt bad after ten minutes of wearing the headphone. I saw the negative reviews on Youtube about the comfortness of this headphone, but oh boy, those Youtubers were saying it very nicely. It was an absolute pain when I was wearing this for an hour session of a conference call the earlier day. If comfortness is one of the important factors for you in deciding which headphone to buy, stay away from this at all costs.
Date published: 2020-10-23
Rated

4

out of

5
by
Cadan
from
Amazing headphones but lacking in one thing!
These headphones are brilliant however, if you are looking for a pair of LOUD headphones then these are NOT the best choose. I recommend the JBL LIVE650BTNC as they have ANC and are much louder. These JBL CLUB950NC headphones have amazing quality and are extremely comfortable but they are just not very loud, even with Spotify EQ. For the average listener, I'm sure these headphones will be loud enough but if you want something that you can't wack up full blast straight away, then go with JBL's earphones or headphones. The headphones do come with a 3.5mm cable that works with Xbox, iPhones etc. They do come with a charger. Absolutely recommend (unless you want your ears blown off).
Date published: 2021-12-30
Rated

4

out of

5
by
Cmora024
from
Best Audio and Bass Quality
These headphones have the best audio quality. The bass boost really adds to the experience. Being able to create a custom EQ to your liking really drives the audio experience home. With that being said, the headphones are just too heavy. The top band has very little cushion for such a heavy item. Being able to activate Siri on my iPhone felt repetitive. You are able to summon Siri by pressing on the left headphone piece as well as by pressing and holding the "play" button. Overall, these are the best audio quality with the best personalized experience, but they are just too heavy.
Date published: 2020-09-12
Rated

5

out of

5
by
Sonic2636
from
Awesome Pair of Bluetooth Over Ear Headphones
I was interested in these since they were released, but just couldn't justify the price since my other pair of JBL's were working fine. I got them on a CNN Black Friday special for only$99. What a bargain! When I opened the box, I was surprised at how small the case was and wasn't sure if they were over the ear headphones. I pulled them out of the case and was immediately impressed with the build quality and materials used. When I put them on, they were definitely over the ear and fit and felt much better than my original pair of JBL's. The sound is amazing both wireless and wired. I prefer not to use a equalizer and these don't need any adjustment. I use Amazon's HD music service and I can really tell the difference compared to my older pair of JBL's. There is a bass boost button, but using it overpowered the bass and caused distortion. The active noise cancellation is excellent and improves the overall sound quality. The fit and feel is just amazing. The higher quality materials make a huge difference in comfort. Some people said that they were too heavy and hurt their head after a few hours. I did not notice this at all. They fit so much better than my old pair that I barely notice they are on. These are definitely worth the full price and I was lucky to get them at such a discount.
Date published: 2020-11-10
Rated

5

out of

5
by
Riverninja21
from
Best set of over ear headphone Ive ever Purchased!
Im staggered at the sound quality that comes out of these JBL headphones. Bluetooth connects easy even with other phones and devices around in pairing mode. Battery life is steller. Not a single complaint at all. Hands down best headphones Ive tried out. Could figure out how to connect to them at first, JBL customer service was very helpful and didnt laugh at my inexperience. Best of all JBL make you feel like family when you call. Great work JBL, you all keep impressing me over and over again with your products! Im gonna try out some home audio next, upgrade my tower speakers to JBL as well.
Date published: 2020-08-12
bvseo_sdk, dw_cartridge, 18.2.0, p_sdk_3.2.0
CLOUD, getReviews, 4ms
reviews, product
Frågor och svar
They connect to my Macbook fine, but i cannot adjust the volume using the Mac volume controls? Only way to adjust is using the volume buttons on the headphones themselves? Is this deliberate? 
Update. They are now working. The issue is when I connect them to my iPhone and run the Headphone App to check firmware etc. (App doesn't work on Macbook - Does not see Headphones), if i then disconnect from iPhone and back to the Macbook (simple connect), the volume controls on the Mac don't work. However, if i power cycle the headphones and then connect to the Macbook, everything works. Almost as though if you change source (simple bluetooth disconnect/connect), the Headphones get "confused". Not user friendly to have to power cycle everytime you switch between devices
Date published: 2021-06-06
Hi, concerning connecting to two devices simultaneously via bluetooth. I connected to the two devices, everything works, but when I turn off the headphones and turn them on again, they only connect automatically to the last connected device. Why?
My E65BTNC connects to both paired devices after turning on immediately. It's very pity that much expensive CLUB 950 can't
Date published: 2022-01-03
My JBL club 950nc doesn't get switched off...anc light and power on light doesn't go off..can't connect bluetooth to any mobile...but wired one does work...any help ???
Same thing has happened to me, only took them off for a second and now they won't switch off or connect to any of the previously connected BlueTooth devices. Very annoying.
Date published: 2022-01-11
Will these headphones connect wirelessly to my Vizio TV?
You can use our JBL Club 950NC as long as your TV has a Bluetooth transmitter that is able to pair and connect with Bluetooth output devices. If your TV has a headphone jack, connect a 3.5mm audio jack from there to the headphones auxiliary port.
Date published: 2021-12-29
Do these headphones have graphene in them?
Hi, and thank you for your interest! Only Club One features drive units with graphene. No graphene in the 950. I hope this helps.
Date published: 2021-06-06
When they actually will be released
For local pricing and availability, we recommend subscribing to our local newsletter at https://eu.jbl.com/
Date published: 2021-06-06
Does the audio cable have a in line mic?
Our JBL Club 950NC doesn't have an inline mic on the cable.
Date published: 2021-06-06
What does active and passive frequency response mean?
Hi, and thank you for your interest! Active response is valid for Bluetooth wireless operation. Passive response is valid for wired connection. Do note that real high-end (and high-definition) audio from headphones is really only possible via cable, and a source system which is of sufficient quality. I hope this helps.
Date published: 2021-06-06
bvseo_sdk, dw_cartridge, 18.2.0, p_sdk_3.2.0
CLOUD, getContent, 4ms
questions, product