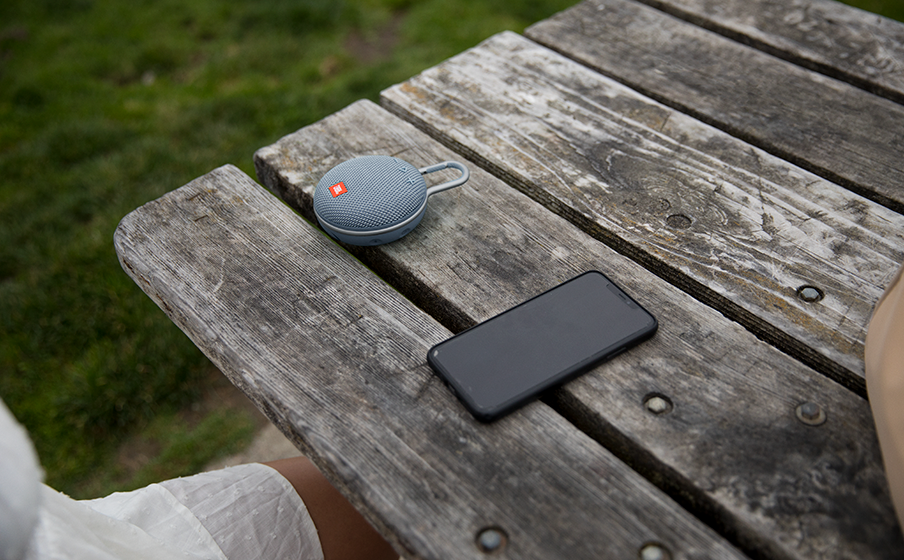 Trådlös Bluetooth®-strömning
Strömma trådlöst ljud i hög kvalitet från din mobiltelefon eller surfplatta.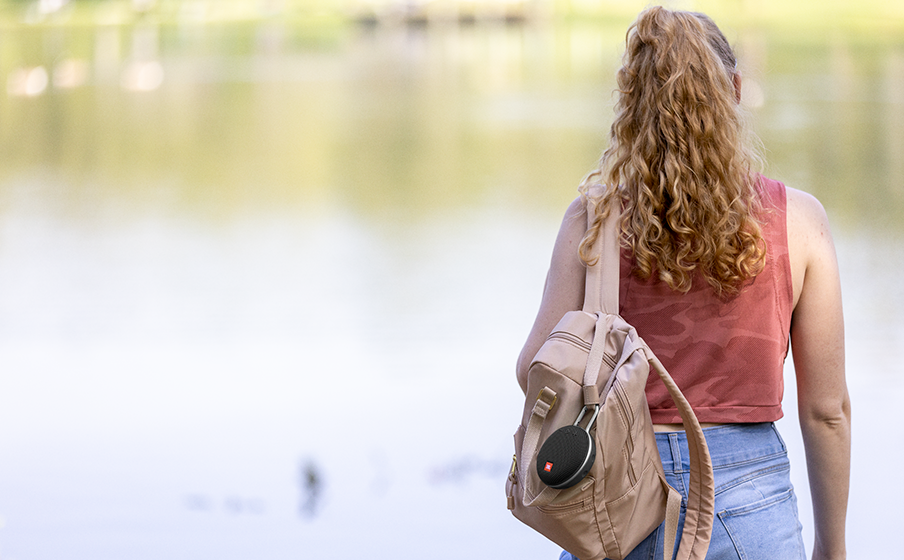 10 timmars speltid
Inbyggt laddningsbart litiumjonbatteri för upp till tio timmars speltid.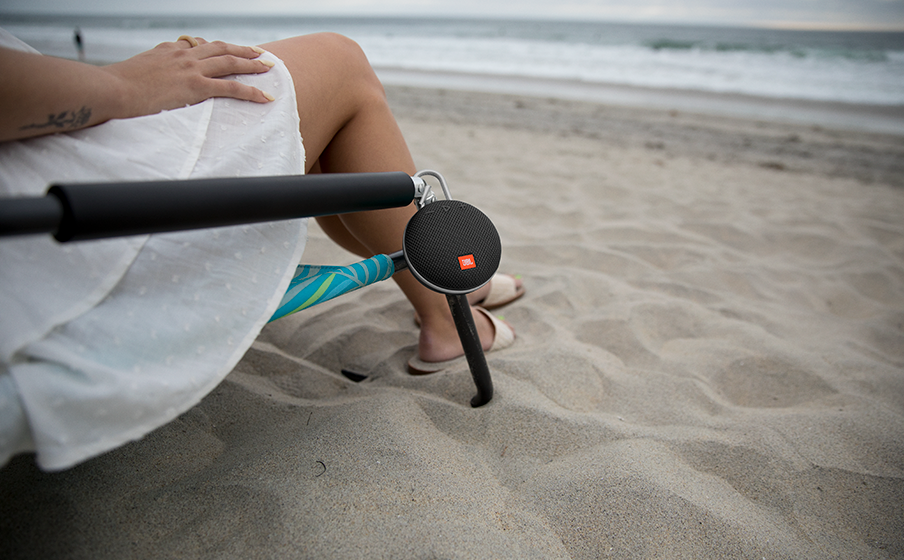 IPX7-vattentät
Sluta oroa dig för regn eller spill, du kan till och med sänka ned den i vatten.
Funktioner

Inbyggd karbinhake
Den helt inbyggda metallkarbinhaken skyddar högtalaren från skada och gör det möjligt att enkelt fästa den vid en ryggsäck eller hälla.

Högtalartelefon
Besvara samtal från högtalaren med en enkel knapptryckning – kristallklart ljud tack vare den brus- och ekoeliminerande högtalartelefonen.

Livsstilsmaterial med hållbar design
Det förbättrade rejäla tygmaterialet och det robusta gummihöljet skyddar din högtalare på alla dina äventyr.
Produktjämförelse
Hitta den bärbara Bluetooth-högtalaren som passar dig bäst
JBL CLIP 3
CLIP 4-
FLIP-6-
GO 3-
JBL FLIP 5-
CHARGE5-
JBL CHARGE 4
XTREME-3-
JBL BOOMBOX 2-
JBL GO 2
JBL PULSE 4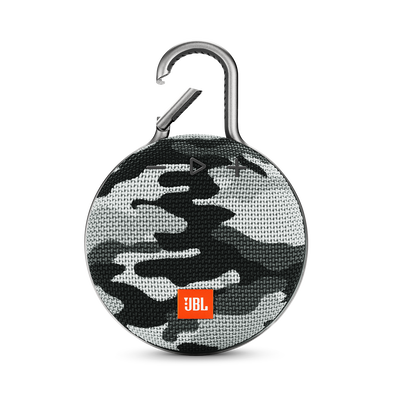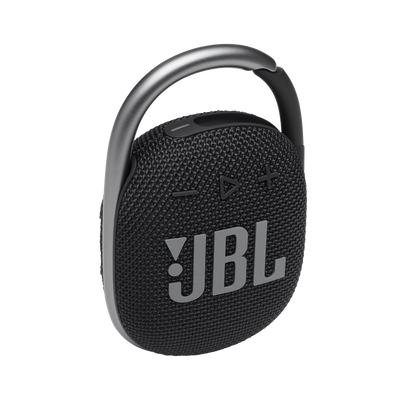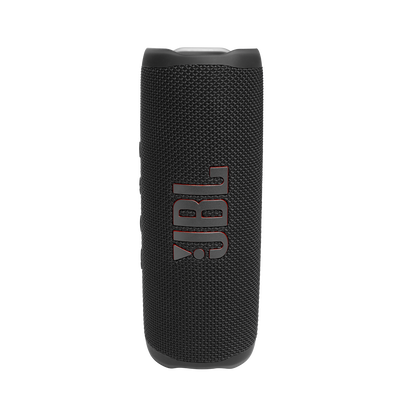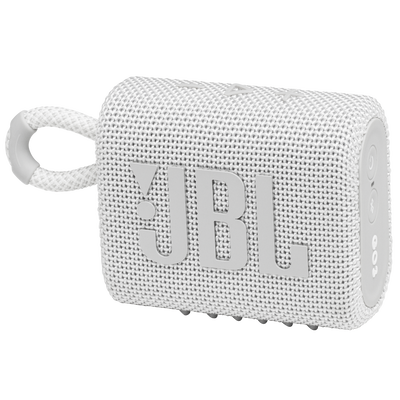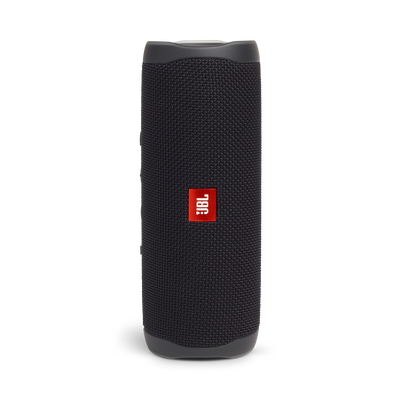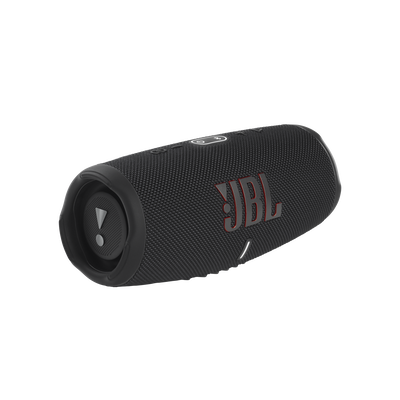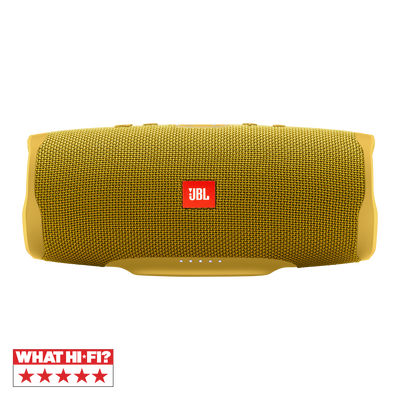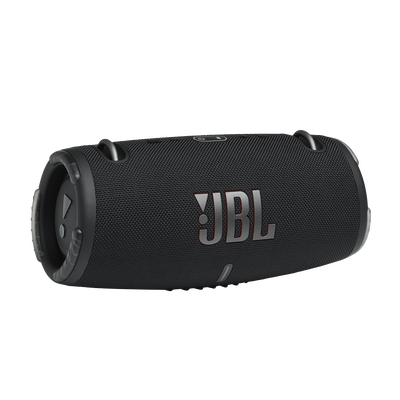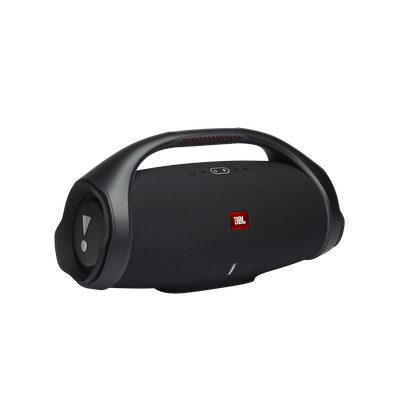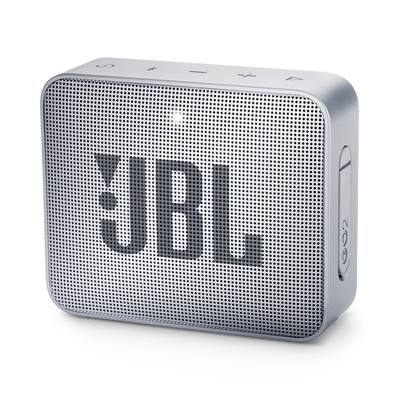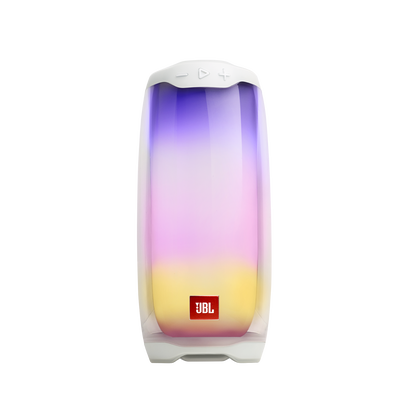 Allmänna Specifikationer
Uteffekt (W)
2 x 25W RMS woofer + 2 x 25W RMS tweeter
Uteffekt (W)
2 x 40 W RMS-woofer + 2 x 40 W RMS-tweeter
Mått
Mått (cm)
9.7 x 13.7 x 4.6
Mått (cm)
8.6 x 13.5 x 4.6
Mått (cm)
17.8 x 6.8 x 7.2
Mått (cm)
8.6 x 6.9 x 4.0
Mått (cm)
22.1 x 9.4 x 9.4
Mått (cm)
29.8 x 13.6 x 13.4
Mått (cm)
48.5 x 20.1 x 25.7
Mått (cm)
8.6 x 7.1 x 3.2
Mått (cm)
9.6 x 20.7 x 9.6
Detaljer & Nedladdningar
Item# JBLCLIP3BCAMO
Beskrivning
Haka fast och spela.

JBL Clip 3 en unik, ultrabärbar, superrobust och vattentät Bluetooth®-högtalare som utmärker sig tack vare sin lilla storlek och sitt förvånansvärt stora ljud. Den uppgraderade och tåliga, inbyggda karbinhaken kan fästas på dina kläder, en hälla eller en ryggsäck – Clip 3 blir din utomhuspartner för alla äventyr. Clip 3 är IPX7-vattentät, har 10 timmars speltid och drivs av ett laddningsbart litiumjonbatteri på 1 000 mAh som låter dig ta med dig din musik vart du än är på väg. En inbyggd brus- och ekodämpande högtalartelefon garanterar kristallklara samtal med en enda knapptryckning.
Allmänna specifikationer
Ljudspecifikationer
Dynamiskt frekvensomfång (Hz)

120 Hz – 20kHz (-6dB)
Mått
Mått (inch)

3.8 x 5.4 x x 1.8

Mått (cm)

9.7 x 13.7 x 4.6

Vikt (kg)

0.21

Vikt (lbs)

0.46
Specifikationer, styrning och anslutning
Bluetooth-profiler

A2DP V1.2, AVRCP V1.5, HFP V1.5, HSP V1.2

Bluetooth-frekvens

2.402 – 2.480GHz

Bluetooth-sändarmodulering

GFSK, π/4 DQPSK, 8DPSK

Bluetooth-sändareffekt

0 – 9dBm

Bluetooth-version

4.1
Batteri
Laddningstid (h)

3

Speltid (h)

10
Egenskaper
Charging cable

Ja

3,5 mm ljudingång

Ja

Högtalartelefon

Ja

Vattentät

Ja

Wireless

Ja

Uppladdningsbart batteri

Ja

Bluetooth

Ja
Vad innehåller förpackningen?
1 x JBL Clip 3
1 x Micro USB-kabel för laddning
1 x Snabbguide
1 x Säkerhetsblad
1 x Garantikort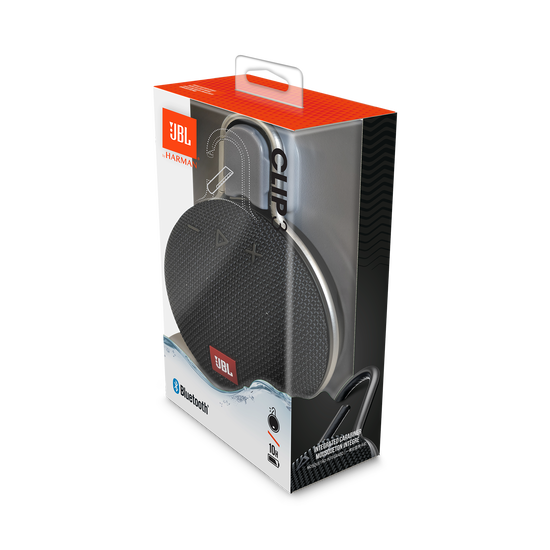 Dokument och hämtningar
Kundrecensioner
Rated

5

out of

5
by
Tam jam
from
Only had it for 1 month loving it for bike rides
So why I'm writing this review? Mostly bc today I was riding with my clip 3 connected to a loose water bottle attachment. Well you guessed it at about 15 mph the loose holder fell to the ground along with my beloved clip3. I was angry at myself I didn't secure it to something more stable. Well the music did stop but once I pressed power up and play Ito my surprise it wasn't harmed. I became happy quickly as I pictured myself having to spend another 75.00 after only 30 days. Good for you jbl for making a quality ptoduct endure a crash and burn fall with hardly a scratch. I love well made products. who doesn't?
Date published: 2020-09-13
Rated

4

out of

5
by
Dreu
from
Get one asap
Went on a road trip with my buddy and the car we hired had no functional music system. He had a the Clip 3 in his trunk we immediately got it out and the fun begun. Great sound quality (I'm an audiophile so yeah) perfect portability and the battery is exemplary. We had a 6 hour drive across provinces and it kept us entertained throughout the drive and more hours in. Best genres include EDM and pop. Hip hop also comes of well with deep bases and clear mids. Afro pop and house were expelled very as well. Overall it's ana amazing gadget to have perfect for medium sized rooms/apartments, road trips and even hiking. Definitely a good part of you digital arsenal
Date published: 2020-01-14
Rated

5

out of

5
by
Marvista
from
COMPACT
Where I work (warehouse packing) there are a number of people who have personal Bluetooth Speakers each playing THIER MUSIC. I am one of the oldest workers there (63). Believe you me their music is not MY MUSIC (ROCK 'N' ROLL).This speaker is my way to represent old-school rock. All the KIDS at work stop to ask who is that? So I get to educate them on MY MUSIC. This speaker lets hear my music above all the ambient noise. It says play time is 10hrs I have yet to get it to play that long on a full charge. FULL volume pretty much no stop (except during lunch 45 mins) it has played for 81/2-9hrs
Date published: 2020-10-21
Rated

5

out of

5
by
Frapi125
from
Amazing little speaker.
I am amazed with this new toy of mine. The sound quality is EXCELLENT and it lasts a very long time on a charge. It also recharges in a relatively short amount of time. The speaker is very well made and feels very sturdy. I haven't tested the waterproof capabilities nor do I intend to do so but I have no doubt that it will live up to its advertised capabilities. I HIGHLY RECOMMEND this speaker.
Date published: 2018-08-14
Rated

5

out of

5
by
Noahthekid56
from
Good Speaker
This is my first speaker and I really like and how loud it is but when I try submerging it in water it starts cutting off then I put it all the way in water less than 1 foot and it's cuts off all the way and when it gets wet it sounds weird for about 5 minutes. This is my first JBL speaker and I am very impressed. I just wish at full battery you would get 10 hours not 3. On the first day was super good and got like 7 hours of full volume and never died and had so much bass water would fly out of it but it's still good but smells weird.
Date published: 2018-07-03
bvseo_sdk, dw_cartridge, 18.2.0, p_sdk_3.2.0
CLOUD, getReviews, 4ms
reviews, product
Frågor och svar
My Clip 3 has a red light that won't go away and it no longer turns on/off
Hopefully you have already solved this issue since my response is 10 months after you originally posted this. But i came looking for answers because i had the same problem and unfortunately had to look elsewhere for help to solve it, so for anyone else in the same boat here it is... Hold down the play/pause button and power button together, it should take anywhere from 15 to 30 seconds for the light to turn off. I looked on youtube and found that it happened to other JBL products but can easily be reset. If you have a different device that has a separate button for calls only you would use whichever button is for phone calls instead of the play button that is on this specific model. Still the same process just a different button.
Date published: 2022-05-26
My clip 3 randomly turns on and attempts to connect to my device. Is there a way to reset the speaker?
yes hold + button and pause.
Date published: 2021-06-06
After my speaker has been playing for about a half hour, the sound gets crackly and staticky. Sometimes it goes away when the next song starts, but it goes in and out. This doesn't happen with other bluetooth speakers so it's not a problem with my phone.
Please try to pair the speaker with a different device. Also, check and make sure that JBL Clip 3 is within the range of your phone. If you need more help, please reach out to our Customer Support via chat or email. http://bit.ly/30JI2G4
Date published: 2021-06-06
Do i have to have an app to pair 2 speakers together?
No you can not link more than one jbl clip together 
Date published: 2023-02-18
I just purchased two of the Clip 3s for a golf outting. We plan to clip one to each cart. Can they be chained so that we can play the same music from my iPhone on both units? 
There are instructions in the box for how to connect two Clip 2 speakers by holding a button on both. So the Clip 3 doesn't have the same function?
Date published: 2021-06-06
I just received it and connected with the phone. Whether connect to phone or not, when I turn on Cjip 3, it keeps making a static noise. Defected one?
Yes, mine too. It gets really quiet, like static, and then it is loud and clear for not reason (I have not touched anything).
Date published: 2022-01-04
Hi! I tried to connect JBL Clip3 with my laptop through bluetooth but I was asked about a PIN number. Where can I find it? Thanks
There's no pin code required for the JBL speakers when pairing it with any Bluetooth-enabled audio source device. It would normally be the source that is requesting for the pin. Try entering "0000," "1111" or "1234" when your device asks for a PIN. These are some of the most common default Bluetooth PINs.
Date published: 2022-09-06
Does this product have a skip track feature?
That's correct. Two quick presses on the play/pause triangle button skips the track.
Date published: 2023-02-27
bvseo_sdk, dw_cartridge, 18.2.0, p_sdk_3.2.0
CLOUD, getContent, 5ms
questions, product