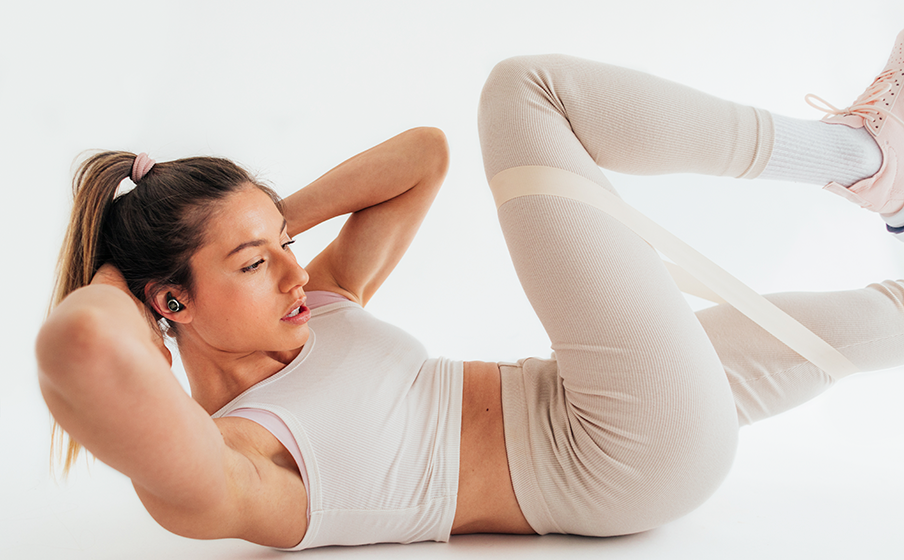 True Adaptive-brusreducering (fyra mikrofoner) med Smart Ambient
Hör mer av det du vill och mindre av det du inte vill. True Adaptive-brusreduceringsteknik (fyra mikrofoner) med Smart Ambient anpassar sig automatiskt för att eliminera ljuddistraktioner samtidigt som du håller koll på omgivningen, var du än är.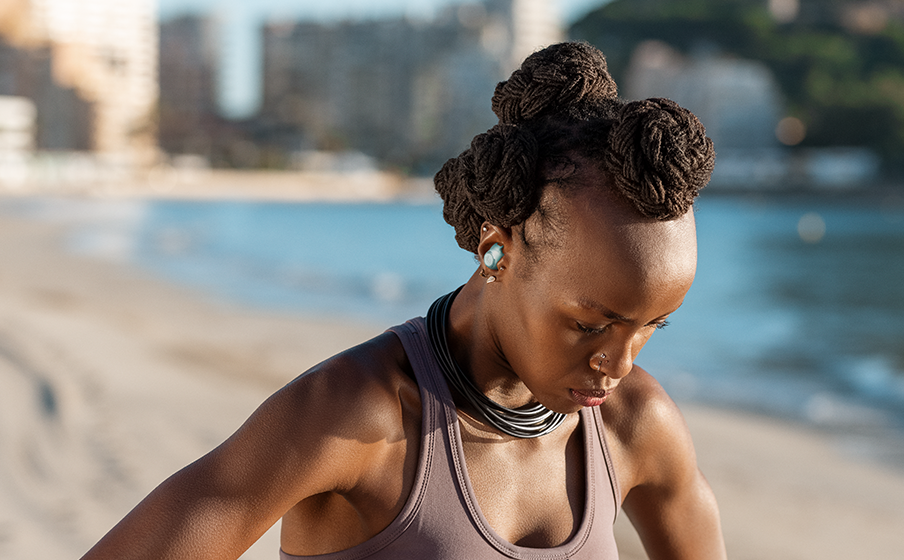 Sex mikrofoner för perfekta samtal utan brus med VoiceAware
Du förtjänar att bli hörd. Det är därför som tre strålformade mikrofoner på varje öronsnäcka ser till att din röst alltid hörs klart och tydligt, även när det blåser. Och du kan höra det själv eftersom VoiceAware ger dig en möjlighet att styra hur mycket du hör din egen röst under samtal.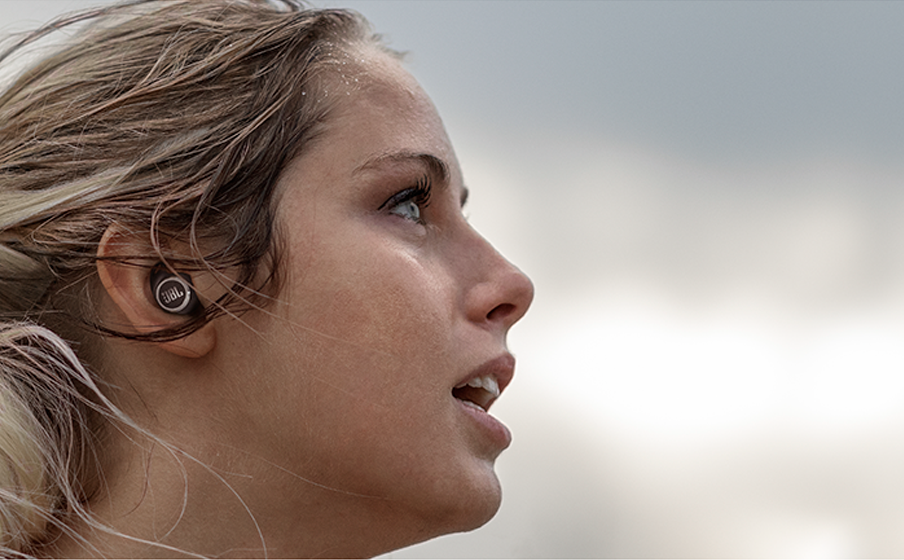 Extremt dammtät och vattentät
De dammtäta och vattentäta IP68-öronsnäckorna JBL Reflect Aero är perfekta följeslagare oavsett väderlek. Dammtäta för vandringar och strandfester och konstruerade för att fungera 30 minuter på djup ner till 1,5 meter — inklusive saltvatten. Men glöm inte att skölja av dem efteråt.
Funktioner

Bekväm, säker passform
Varför är JBL Reflect Aero öronsnäckor den perfekta följeslagaren för heldagsäventyr? Eftersom de är utformade med bekväma Oval TubesTM och POWERFINS för en säker, tättslutande passform oavsett om du är på jobbet eller tränar. Använd testet "Check My Best Fit" i My JBL Headphones-appen för att hitta din egen unika passform.

JBL Signature Sound
Dynamiska 6,8 mm-element driver ditt livs soundtrack med djärvt ljud och fyllig bas, oavsett om du är djupt försjunken i meditation eller svettas på gymmet.

8+16 timmars snabbladdande batteritid
Missa aldrig en takt med 8 timmars ström i öronsnäckorna och 16 i fodralet eller 7+14 med Adaptiv brusreducering på. Behöver du en snabbladdning? Oroa dig inte — du kan snabbladda ytterligare 4 timmars batteritid på bara 15 minuter.

Anpassa dina ljudkontroller
Anpassa alla funktioner på JBL Reflect Aero så att du kan hantera dina öronsnäckor utan att använda händerna. När du laddar ned appen My JBL Headphones hittar du ett komplett utbud av anpassningsalternativ för varje öronsnäcka. Skräddarsy EQ-funktionen så att den passar dina ljudinställningar, välj din röstassistent och om du vill ha röstmeddelanden som vägleder osv.
Jämför produkt
REFLECT-AERO
ENDURANCE-PEAK-3
TOUR-PRO-2
LIVE-PRO-2-TWS-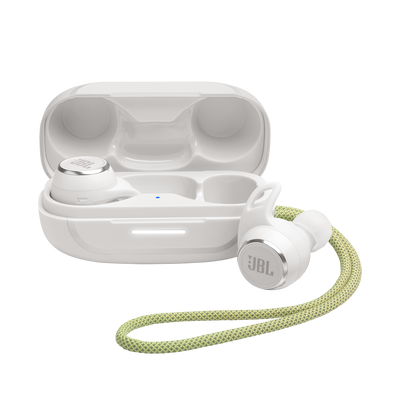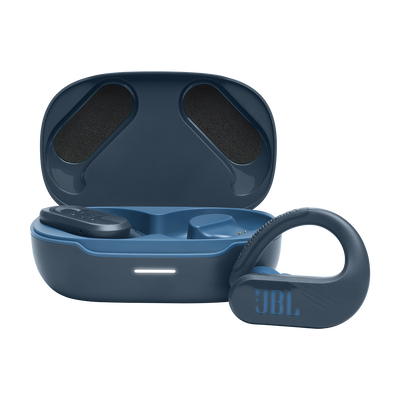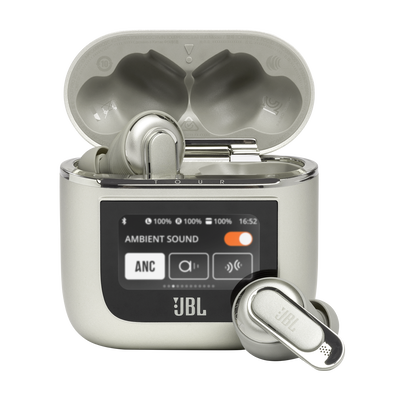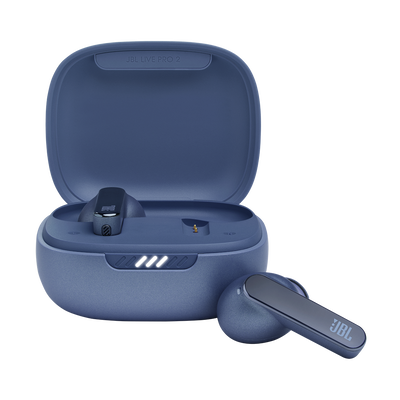 Funktioner
Riktigt adaptiv brusreducering
Riktigt adaptiv brusreducering
Riktigt adaptiv brusreducering
Riktigt adaptiv brusreducering
Multifunktionell TalkThru-knapp
Multifunktionell TalkThru-knapp
Multifunktionell TalkThru-knapp
Multifunktionell TalkThru-knapp
Detaljer & Nedladdningar
Item# JBLREFLECTAEROWHT
Beskrivning
Utformade för rörelse. Definierade av dig.

JBL Reflect Aero är konstruerade med POWERFINS och Oval TubesTM​ så att de sitter säkert och bekvämt, med bättre passform, för att kunna användas utan problem hela dagen och vara de perfekta följeslagarna för din aktiva livsstil. Fokusera på dina mål med True Adaptive-brusreducering och ha koll på omgivningen med Smart Ambient-tekniken. Oavsett om du är ute och promenerar eller tränar seriöst, innebär den snabbladdande 24-timmars batterikapaciteten att du aldrig missar något av ditt personliga soundtrack, som drivs av det fylliga JBL-signaturljudet. Och när det är dags att prata garanterar tre mikrofoner på varje damm- och vattentät IP68-öronsnäcka att du får perfekt samtal, oavsett vart du reser.
Allmänna specifikationer
Elementstorlek (mm)

6.8

Number of Microphones

6
Ljudspecifikationer
Aktivt frekvensrespons

20 Hz – 20 kHz

Elementkänslighet vid 1 kHz/1 mW (dB)

99

Dynamiskt frekvensomfång (Hz)

20 Hz - 20 kHz

Impedans (ohm)

16
Mått
Charging Case Weight (oz)

1.6

Earpiece Weight (oz)

.5

Laddfodralets vikt (g)

45

Öronsnäckans vikt (g)

13
Specifikationer, styrning och anslutning
Bluetooth-version

5.2

Bluetooth-profiler

A2DP V1.3, AVRCP V1.6, HFP V1.8

Bluetooth-frekvens

2.400 GHz - 2.4835 GHz

Bluetooth-sändarmodulering

GFSK, π/4 QPSK, 8DPSK

Bluetooth-sändareffekt

< 12 dBm
Batteri
Laddtid (timmar, från tomt)

2

Max speltid med ANC av (timmar)

8

Max speltid med ANC påt (timmar)

7

Max speltid (timmar)

24
Egenskaper
Riktigt adaptiv brusreducering

Ja

Handsfree-samtal

Ja

Klassiskt JBL-ljud

Ja

Helt trådlöst

Ja

Laddfodral

Ja

IPX-klassificering

IP68

Charging cable

Ja

Röstassistent

Ja

Ambient Aware

Ja

Inbyggd mikrofon

Ja

Multifunktionell TalkThru-knapp

Ja

Vattentät

Ja

Snabbladdning

Ja

Uppladdningsbart batteri

Ja

Bluetooth

Ja
Vad innehåller förpackningen?
1 par JBL Reflect Aero-öronsnäckor
1 paket med 3 par örontoppar i olika storlekar
1 paket POWERFINS-överdrag i 3 olika storlekar
1 USB Type-C-laddkabel
1 laddfodral
1 garantisedel/varning
1 snabbguide/säkerhetsblad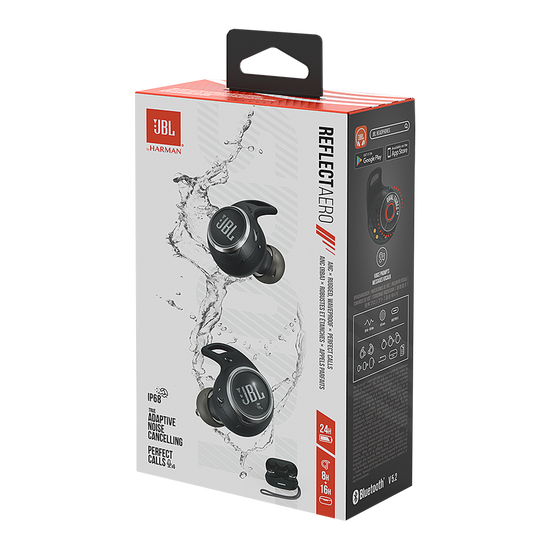 Dokument och hämtningar
Kundrecensioner
Rated

5

out of

5
by
RonBoback
from
The best earbud for someone always on the go!
If you're looking for a great set of earbuds to use while active, these are it. They're also perfect while doing nothing at all. I've tried many different earbuds before, but these are my favorite all around. The comfort, sound quality, and fit are outstanding. With the three options for ear hooks and inner ear pads you can't go wrong. Pair these up with the app and you have all of the controls right in your hand. The Ambient Aware option is great. It gives you the ability to be aware of your surrounds, without having to keep the volume low. It's great for when you're out for a run or even at your desk waiting for someone to ring the doorbell. I've made a few phone calls with these in, and it feels like you're right in the room with the person you're talking to. JBL really did a great job with this. My only criticism of these is sometimes they're hard to get a hold of to remove from the case. Almost like they're too smooth, but its easily looked past.
Date published: 2022-06-30
Rated

5

out of

5
by
Yvonnenitschke
from
What amazing headphones
The JBL Reflect Aero TWS are great headphones. The look alone makes a big difference, after unpacking I read the quick instructions and I was ready to go. With the included ear tips in different sizes, I quickly found the right size for my ears. The connection to my cell phone was also quite quick, then I downloaded the appropriate app and carried out all the tests for the best possible sound and then it was time to enjoy it. A great sound and really easy to use, I'm super excited about the headphones.
Date published: 2022-07-25
Rated

1

out of

5
by
Katsau
from
Fall out/sound quality poor for price
Fall out of ears constantly (whatever buds options/wings or iterations I use) which is irritating for the gym and running - the reason I bought these. Plus the sound quality is poor ("tinny") for the price of the item. The noise cancelling function is not effective due to poor fitting item. They are bad value in my opinion. Therefore, I am returning for a refund, regrettably. I did really want to like these and tried them a few times but not for me due to the above.
Date published: 2022-09-10
Rated

5

out of

5
by
Achambers1978
from
10! Light, smart, great fit, amazing sound! Love!
So I've tried many many headphones and earbuds from JBL and others and though some have come close none have dethroned my favorites which are my JBL Rock true wireless flash earbuds. Until now. Every single aspect on these earbuds is improved: Noise cancelling- it works and it works well. Doesn't seem to drain the battery like some. Fit- these are lighter and not as 'big', but they somehow still fill my earholes and create a great fit which leads to... Sound- Just as good, maybe better even, than my true wireless flash. Those are the best sounding earbuds to me, better than most headphones even. Design- they are smaller and lighter. The case is smaller and lighter. Case fits in a pocket nicely. Drop and waterproof. Features and app- Pairing was ridiculously easy. The app just popped up and asked. Built in equalizer, noise cancelling, audio aware sound pass thru. One really nice thing is this: these earbuds know when you remove them from your ears and stop playing and then restart when you reinsert. Very cool! Overall, I cannot recommend these enough! Loooove them!
Date published: 2022-06-14
Rated

3

out of

5
by
GmanBam
from
Not bad but ears hurt after a while.
First off shipping was really delayed so sorry for delay in review. I liked the idea of multiple ear pieces however for me the largest ones kept is sexily in my ear. The smaller ones did not produce snug fit. The large ear keeper began to hurt my ear after about 15 minutes or so which was surprising because it felt soft to the touch Sound is superb. Did not verify mic tho due to the pain in my ears.
Date published: 2022-06-14
Rated

2

out of

5
by
Mipp
from
Uppnår inte prislappens nivå
Passformen är svår att få till med de bifogade kuddarna. Nät det kändes bra sa appen att ljudet läcker och passformen skall justeras. När man väl får tätt så gör det istället ont. Mono läge kör jag väldigt mycket då jag tycker om att lyssna på ljudbok i sängen utan att störa sambon. Att då energi läget inte stöds är katastrof. Bra ljud. Smidig hållare. Tråkigt att ljudnivå ej går att ställa
Date published: 2022-08-12
Rated

5

out of

5
by
thrawa02
from
Incredible!
I have used JBL Reflect Aero for 4 weeks. They are very impressive. I've tried many different earbuds before, but these are my favorite all around. Easy to pair and was quick to charge. The comfort, sound quality, and fit are outstanding. I am impressed with its call clarity and noise cancellation technology. They fill very comfy for workout and fit perfectly to your ear without falling off. It's so nice to never have to worry about them falling out. The charging case is a perfect size, it's small and includes a wrist strap perfect for taking with you while working out! Easy to connect and can use one or both buds at the same time. Perfect for workouts, trekking. My favorite thing about JBL is sound quality! JBL really did a great job with this.
Date published: 2022-08-20
Rated

5

out of

5
by
Davz er
from
Great for cycling
I bought these to wear when cycling and they have been superb. They fit really well straight out of the bix, the wings hold them in very securely even when mtbing over really rocky downhills. Sound quality is superb, I set mine on the jazz setting for listening to indie music (pixies to London Grammar) using the very easy to use app on my iPhone. The Jazz setting provides a great soundstage with tight base and clear vocals. Noise cancelling works so well, I can mow the lawn and not hear the mower! The touch sensitive controls work so well and use a logical sequence of taps, these are programmable too. Bluetooth connection to my iPhone was instantaneous with a long range even through walls. All in all a fantastic product and money well spent!
Date published: 2022-07-12
Rated

1

out of

5
by
Crypticrose
from
Earbud not working a month after purchase
I received these earbuds as a b'day gift in December and one of my earbuds is already dysfunctional. It will not come on whatsoever! I tried factory resetting (failed), I allowed the battery to deplete and recharge (still didn't work) and I tried to see if my case was "dirty"….it's not because I literally just got them. It's frustrating for my earbuds not to work after a month of use.
Date published: 2023-01-15
Rated

5

out of

5
by
golfcat
from
Great Pair of Earbuds with Terrific Mobility
These earbuds are not only compact, but deliver great sound and provide a comfortable fit when worn for several hours. The battery life is solid for buds this size and the USB-C charging feature provides a quick re-up when battery gets low. I wore these at work, walking around town, golfing and traveling and they held up beautifully in all conditions. I would suggest getting these wholeheartedly, especially when exercising of any kind as the various bud tips and fins allow the user to find the most comfortable fit for each person.
Date published: 2022-06-16
Rated

5

out of

5
by
Whiskerswoman
from
Straight out of the box !!
Love these buds. Straight out of the box ,I love the case. It looks like a mini JBLspeaker. They connect to my phone very simple. The options for usage is remarkable. Google friendly.I have no trouble with calls. No one can tell I'm on Bluetooth connection. We use them while mowing and riding our motorcycle. Noise canceling is excellent. The sound is crystal clear. I plan to buy my granddaughter a set. They are waterproof which adds to the durability of these buds. JBL nailed it again.
Date published: 2022-06-26
Rated

5

out of

5
by
Crazy Double D
from
Simply perfect even when sweating
Especially for sports, these headphones are a really good choice. The headband keeps them firmly in place, they don't slip out, and they don't slip out when you sweat. I had cheaper ones before and I notice the biggest difference because the rubber is somehow different. While these rubbers never felt uncomfortable, my old ones itched in my ears after a short time. The best feature in my eyes is that the music pauses when the headphones are removed, but this can also be deactivated.
Date published: 2022-07-26
Rated

5

out of

5
by
Dunja987
from
Absolutely perfect
There are many different settings in the JBL app to customize the sound to your liking. You can suppress outside noise. The sound is really perfect if you put on the right adapter rubber for your ear. The control of the touch sensors on the headphones works perfectly even with sweaty sports such as jogging. They sit great in the ear without slipping. The battery consumption is also good, with 70 minutes of jogging it was only 15%. I am totally convinced and can only recommend them!
Date published: 2022-07-27
Rated

5

out of

5
by
sjansson1
from
Köp ifall du vill ha anpassningsbara lurar & ljud
Har nu fått testa dessa i ca 4 veckor och kan inte mer än rekommendera dessa lurar. Var ska man börja? Det fylliga ljudet? De många anpassningsbara proppar och vingar? De flera inställningar du kan gör i appen? Det finns så mycket som är bra med dem att det är svårt att inte skriva för mycket. Ljudet är grymt och du har en massa anpassningar som du kan göra i appen, som att ställa in olika EQ för ljud till att ändra vad knapparna ska göra på höger och vänster hörlur. Du kan göra en massa olika anpassningar med de tillhörande proppar och vingar som kommer med. Jag har speciellt svårt med "in-ear" lurar då jag opererat ena örat, men med dessa så är det första gången de inte glider ut efter bara en liten stund. Dessa är ett givet köp för både de som vill ha bra ljud, EQ inställningar och bra passform.
Date published: 2022-08-09
Rated

5

out of

5
by
Kellyizthebest
from
Love it
JBL never disappoints.. I love my new Reflect Aero earbuds! The charging case is a perfect size, it's small and includes a wrist strap perfect for taking with you while working out! It was easy to put in my wrist while taking a walk. The earbuds are so comfortable and secure, included are 2 extra sizes for the in ear comfort. These earbuds never fall out, it's so nice to never have to worry about them falling out. The waterproof feature is amazing of IP68. I was so happy with the ease of answering calls, playing/pausing music. While taking calls the sound was great and the person on my other end said they heard me perfectly as well. My favorite thing about JBL is sound quality! It is incredible how crystal clear music sounds, instruments and vocals are so clear you feel like the music is being played in the room with you. I listen to a lot of sports radio and like the music it come through loud and clear. Earbuds have long battery life and charge in the case. I love the noise canceling feature, it was great for vacuuming and blocking out the kids noise. I was impressed with my Reflect Aero earbuds, and the mint color I selected is a great color. Highly recommend this product!
Date published: 2022-06-09
Rated

1

out of

5
by
dontbuyjunk
from
Awful
This is the single worst pair of buds I have ever owned. If it looks like your about to put just a block of plastic in your ear, it's because you are. Get ready for some ear expansion. A single bead of sweat will cause these to completely lose any volume they might have, which paired with the fact jbl's philosophy seems to be "more bass, more bass, more bass," these make for a terrible listening experience while doing any type of work.
Date published: 2023-05-26
Rated

4

out of

5
by
Andreas P
from
Riktigt bra
Har tidigare ett par jabra elite 75t. De har jag varit supernöjd med men så fick jag testa dessa från reviewclub. Måste säga att dessa är snäppet bättre. I synnerhet ljudet som är fylligare och mer bas. Samtalsljudet har jag inget att klaga på och de jag pratat med har inte anmärkte heller. Smart ambient gör att man kan höra omgivningen fast man har pluggarna i öronen och denna funktion är betydligt bättre än jabras. Det känns mer som Om man inte har några proppar i öronen alls. Mycket naturligt. Det ända jag kan klaga på egentligen är att jag har lite svårt att få dem på plats i öronen. Vet inte om det är de små vingarna som ska hålla dem på plats eller vad det nu kan vara men jag måste trixa lite för att få in dem. Men nu när jag väl fått dem på plats så sitter de bra. Funkar utmärkt att springa i. Jag kan bara rekommendera dessa!
Date published: 2022-08-07
Rated

5

out of

5
by
RockyKarthik
from
Exceptional Sound and Build Quality
A lot of thought is put into designing these pair of earphones. The size is perfectly apt and fits every ear. They seem light but never fall out of the ear, which makes them perfect for workouts. The bass quality is JBL's trademark. Of all this awesomeness, the App connectivity only makes our experience even more better. There are many controls to play with, in the app. Overall a fantastic piece of earphones for everyday use.
Date published: 2022-06-11
Rated

5

out of

5
by
Pina
from
Ideal for private experience in a loud environment
Loved these earphones. Some things that I found great about this product are: * The earphones' touch control is really convenient for times when you don't have your device/phone around for pausing and switching sound modes * Ambient sound works very well, it blocks any noise while still keeping you aware of your surroundings * The case and design are stylish, love the mint color! * The strap on the case is handy for someone who tends to lose stuff here and there * Charging is easy because of USBC's availability everywhere * Very good battery life, used it on and off for multiple days on a single charge * The Bluetooth connection was pretty straightforward, connects automatically when you wear it and disconnects/pauses when you remove which seems like a must-have feature. * The music quality is great, the bass is stronger compared to their other earphone models
Date published: 2022-06-30
Rated

5

out of

5
by
AZJuice
from
Great Earbud that stays secure in your Ear!
JBL Reflect Aero - Just another great addition to the JBL Wireless Earbud bud line up! I usually do not like this style of earbud due to having to press the ear tip portion in to my small ear passage ways. The packing comes with various S,M,& L eartips along with ear hooks. I was was able to find a mix of the two that didnt bother me for extended use. The sound quality was excellent and the call quality just as good. The JBL Headphone app quickly found the device and I was easily able to set up the earbud to my listening needs. The app also has a "Check my Best Fit" option but the test failed no matter how i adjusted the ear buds. The app also lets you adjust the gestures to what is more familiar for each ear bud in a very nice GUI. last but not least I like that the case has a paracord style loop attached to it. Make it easy to attach the Earbud case to a carabiner when you are on the go.
Date published: 2022-06-13
Rated

5

out of

5
by
loon1961
from
Impressive sound and noise cancellation
These earbuds provided me with waterproof headphones that allow me to listen to my music or the ballgame while doing things outside where they might get wet. They are very stylish and comfortable. The carrying/charging case has a string handle which I like as I feel it gives me something else to hold onto other than the case which is smooth and could slip out of my hands. These come with different sized tips. You are able to use the JBL Headphone app with these headphones which allows you to make sure you're optimizing your usage. The sound was great. Crystal clear. Love the noise canceling feature. I tested in the a room with a loud fan and I could barely hear it. One thing these lack which I would like is the ability to control the volume without having to adjust on my phone. I also like the dustproof aspect since we have a chinchilla so we get a lot of dust throughout the house.
Date published: 2022-06-15
Rated

4

out of

5
by
migss89
from
Good headphones once you get the right fit.
After using these headphones I am for the most part satisfied. They sound very good. The sound is kind of neutral out of the box. Download the app and you can customize them to the sound you prefer. The active noise cancellation is very good. Not as good as the Air Pods Pro, but these headphones are much cheaper in price. Battery life is as advertised and the overall quality of the headphones is good. My only complaints with be the fit and volume level. I tried all the different ear tips and the best one for me were the small. I usually use the medium ear tips but for these they were too big. The small ear tips seal the best for me, but I do have to adjust them from time to time when I am working out at the gym. The volume was very low for me when I first use them. I use an iPhone 13 pro and I use the Reduce Loud Sounds setting to protect my ears. I had to disable it so the headphones volume would not be so low.
Date published: 2022-06-12
Rated

1

out of

5
by
Km89
from
Bluetooth Never Paired
I have always been happy with previous JBL purchases, when I bought these thinking they would be just as reliable and great as previous products. However the device never paired. Multiple conversations with customer service determined I received a faulty pair of headphones. Unacceptable to have faulty headphones at this price point that get deployed.
Date published: 2023-01-20
Rated

4

out of

5
by
LisTestet
from
Good sound and comfort
The sound is good and the earplugs fit nicely in my ears and are comfortable. The case has a good size and the charging works flawlessly. Connecting them to my phone was very easy and when I am inside the connection is stable. When outside, the headphones disconnected a few times which is a bit annoying. The noise cancelling is ok, not excellent.
Date published: 2022-07-27
Rated

4

out of

5
by
Charly13
from
Good sound quality and comfy
I have been wearing this for a week now, and overall i have feel that this buds are really solid, they have the punchy bass jbl audio signature eq, they are confortable in the ear and they stood in there when i took them for a run, they have also work great while i answer my calls on my phone , no weird sounds or laggy they just work good.
Date published: 2022-06-11
Rated

4

out of

5
by
knova
from
Great product!
I love JBL as a product, these overall are very good. Sound quality, charge length, price for the quality. I always believe JBL is a better product than other products similar that are substantial higher priced. The only negative I have about these is that with smaller ears they didn't very comfortable for longer periods of time.
Date published: 2022-06-30
Rated

5

out of

5
by
Baynes
from
VERY comfortable workout buds
Really enjoy working out/running with these and their Adaptive Noise Cancelling with Smart Ambient to set how much outside noise I like. Long lasting battery for running then wearing afterwards. I haven't used the smart assistant but it's nice to have. The controls are easy to use and can be adjusted with the app.
Date published: 2022-06-23
Rated

1

out of

5
by
As_mor23
from
Shorting out
Bought these for Christmas and they shorted out randomly one day and then got them replaced only for them to get shorted a few months later and it started making weird cracking and popping noise. It's disappointing especially because the audio was so good before they shorted out. might try another brand instead.
Date published: 2023-05-17
Rated

5

out of

5
by
ACJ253
from
Nice secure fit!
I have issues with some earbuds comfortably staying in my ears. The three different sizes of wing pieces that are included with the reflect aero ear buds are great cuz the smallest ones help them stay nice and secure in my ear. For someone with smaller ears, these are the max I'm ok with for overall size.
Date published: 2022-06-19
Rated

5

out of

5
by
Sinuhe_0123
from
Next level ANC
I'm very happy with this product and the way it sounds. Right out of the box the sound is a bit flat but once I downloaded the JBL app I was able to customize these ear buds and now the sound is great! The pairing process is simple, open the case and use the Bluetooth setting in your device to pair them. From there open the JBL app and start tuning them. It has a feature that allow you to tune ANC specifically to your ear canal. ANC is really good, my kids were talking next to me and I couldn't hear them. These ear buds also come with Talk Thru, one simple touch on the left ear bud and I was able to hear my kids. The JBL app also lets you chance the EQ setting and in my opinion music sounded a lot better when I changed to the Bass preset. Another thing that is nice is that I was able to customize the fit, this is very important since the ANC requires a good seal to get the best experience. One final thing, I used them with an iPhone and Siri works while wearing them, no issues at all.
Date published: 2022-06-09
bvseo_sdk, dw_cartridge, 18.2.0, p_sdk_3.2.0
CLOUD, getReviews, 7ms
reviews, product
Frågor och svar
JBL Reflect Aeor stay connected when placed into charging case
The earbuds of our JBL Reflect Aero will disconnect from the source device once the lid of the charging case is closed as this will completely shut off the earbuds.
Date published: 2023-04-05
Can I buy a new charging case without the earbuds?
Thank you for your question. Please contact our JBL Customer Support Team on https://uk.harmanaudio.com/support-contact.html#ns for further assistance. Thank you.
Date published: 2023-01-14
Is the Bluetooth ok for playing while swimming in a pool with a phone nearby as long as not submerging much?
Thank you for your question. The JBL Reflect Aero are not suitable for swimming as the Bluetooth signal cannot travel under water. Should you wish to receive further support, you may contact the Harman Customer Support team by telephone, email or chat in order to receive direct assistance. Please see https://uk.harmanaudio.com/support-contact.html#ns for further details. Thank you.
Date published: 2023-05-09
Can I use voice controls with an iphone?
Thanks for your inquiry. Yes, you can control voice assistance through the earbuds when connected to a smartphone. This feature can be enabled using the My JBL Headphones App.
Date published: 2023-02-20
Is it possible to have, the skip function, volume and turning ANC off and on all at the same time, which means getting get rid of the assistant option?
All of the said functions can be enabled/disabled and edited by connecting your JBL Reflect Aero TWS to the JBL Headphones App.
Date published: 2023-02-18
Why would cause the sound to be intermittent...unless I held the Ipod (music source) close to the earbuds?
The intermittent audio could be due to wireless interference. Please try to move away wireless devices near the earbuds and iPod. You can also try to perform a factory reset by tapping the touch control twice and hold for 5 secs. and try to connect your iPod to the earbuds again. If the issue still persists, please contact our customer support via our website or toll free number.
Date published: 2022-11-30
has anyone tried these for swimming laps?
Thanks for your inquiry. Our JBL Reflect Aero has an IP68 rating, which means that the unit is fully dust-proof, sweat-proof, and can withstand continuous immersion in water (up to 3 meters/9.8 ft). However, it's not suitable for swimming because Bluetooth signals do not pass through water. Instead, we recommend our JBL Endurance Dive, as aside from being waterproof, it also features a built-in MP3 player that is perfect for swimming activities.
Date published: 2023-02-21
Can the earbuds stay in the charging station all the time
Our JBL Reflect Aero TWS has a charging time of 2 hours from an empty battery. There's no harm in leaving the earbuds in the charging station. Our products have PCM circuits that manage the charging of the battery. However, if you'd like to save energy, you may unplug the the charging case from the power source.
Date published: 2023-01-08
I've read "Please be advised that during the phone call, only the RIGHT ear will work". Does this mean you can not talk with / hear a call if you only have the left earbud in?
The left earbud will also work while on a phone call. It can also be used alone while the right earbud is in the charging case. If you need more help, please reach out to our JBL Customer Support.
Date published: 2023-01-06
Is there a way to turn on the headphones without the case after turning them off from the app?
bvseo_sdk, dw_cartridge, 18.2.0, p_sdk_3.2.0
CLOUD, getContent, 111ms
questions, product